4 Ways to Enjoy Your Spring Break on a Tight Budget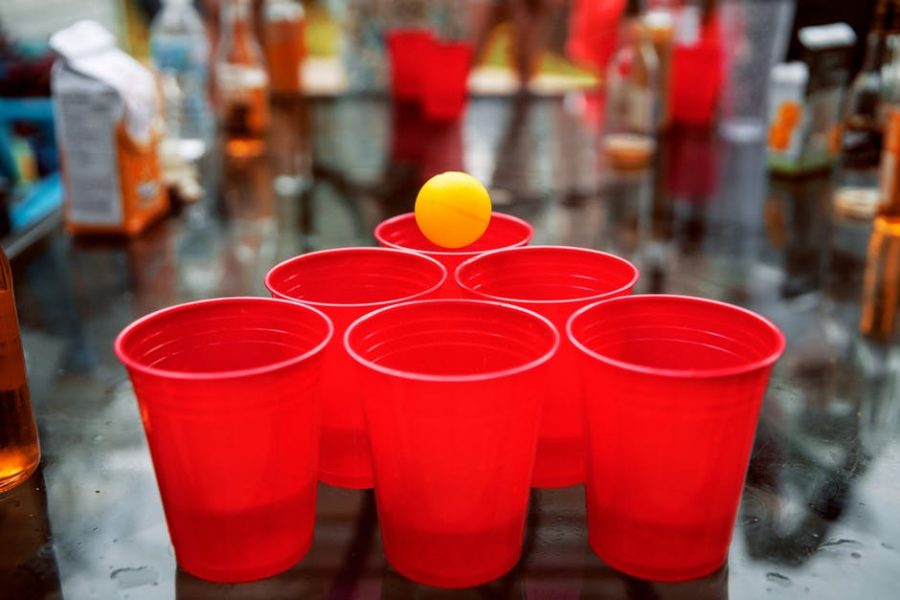 There is one thing about college I love more than the end of the semester — that one week when the weather gets warmer, class notifications are at a standstill and the breakthrough of absolute craziness begins. It is a week usually dedicated to friends, fun, liquor, trips and good vibes.
When I imagine today's ideal spring break, I think of the Coachella music festival or wandering around Mexico and being turnt up at Daytona Beach. Unfortunately, touristy vacation spots and distant road trips could cost the average college student a large amount of funds they don't have.
Choosing to stay in the Central Valley for spring break is much cheaper, and if done the right way, can result in the same amount of fun.
With Friday, March 23 kicking off spring break for Fresno City College students, it's not too late to plan your staycation with friends, family, or even alone — if you are into that. If you're stuck in town for the break, or your March budget isn't looking lavish, here are four ways you can spend your week off on a tight budget.
1. Relax
There is nothing better than finishing a long, hard worked semester and having a whole week to bounce back and relax. Back-to-back deadlines and 8 a.m. class starting times can cause new levels of stress for college students. They even made my skin a bit dry.
During spring break, face masks, music, and a couple blunts are always my go-tos when I have the time. Whether I'm alone or with friends, an in-home spa day, Mary Jane and some 70s jams are the perfect trio to kick off my spring break festivities.
Aly Amaro, a nutrition major at Fresno City College, says besides a Mexico trip with her family, three things she's incorporating in her spring break are "meditation, spending time with family and friends and watching motivational videos."
2. Get Active
The Freshman 15. The Sophomore Slump. The Junior Jiggle. The Senior Slow Down. Sound familiar? This semester my diet consisted of tacos, Chick-fil-A, Teriyaki Don and whatever else is fried, nearby and under $10.
A good idea to let some of that winter weight go is to get active, and no, I don't mean go cash out on a gym membership. Personally, I hate the gym and if you go that route, you'll most likely see the same faces from college.
Instead, get together with some old friends and plan activities like a sunset hike or a picnic on the way. The San Joaquin Valley is home to many rivers and trails for friends and family to enjoy and it is relatively cheap if you PYOS (pack your own snacks).
If the outdoors isn't your thing but you still want to avoid the couch all break, websites like Groupon have good deals on other ways to get active. Discounted booty boot camps, cycling, hot yoga and dance classes are only a few examples of the fun activities available during your staycation in the Central Valley.
3. Catch up on your interests
Because I am taking 18 units and carrying a semi-heavy work schedule, it's hard to find time to do the things I love. Three hour smoke and vibe sessions with friends and watching artist interviews and music videos all get harder to enjoy during school. One can only imagine how many movies I have yet to see, and I have a particularly long list of creative ideas that need brainstorming. Spring break is the perfect time for all of these things.
"I can't wait to read," says psychology major Brianna Salwasser. "During the semester, reading feels like time taken from doing school work, so I'm ready to be in a book for the whole duration of break."
4. Make your money!
It's the first Friday night of break and you get a text message from your best friend. What better notification than an invitation right?
No. Not when your shift is from 5-11 p.m. and you're locked behind a register.
We've all been there — having to turn on your inner grown up and sacrifice a lit night with friends for a long night with customers. However, being stuck at work during spring break isn't such a bad thing.
Communication major Makenah Rodrigues says she doesn't mind working throughout her break. "Surrounding schools are on spring break as well, so more people means more tips for me."
A week out of school means hours available for work. In a college student lifestyle, every coin counts, and what better way to save money than making money?
About the Writer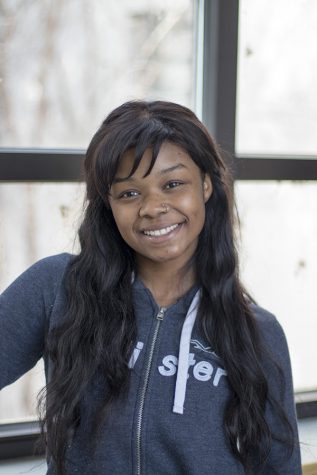 Sasha Saunders, Reporter
Sasha Saunders was born in San Francisco, California in 1998. She lived in various locations around Oakland up until the age of 3 when her mother, who...