Syrians Deserve Our Attention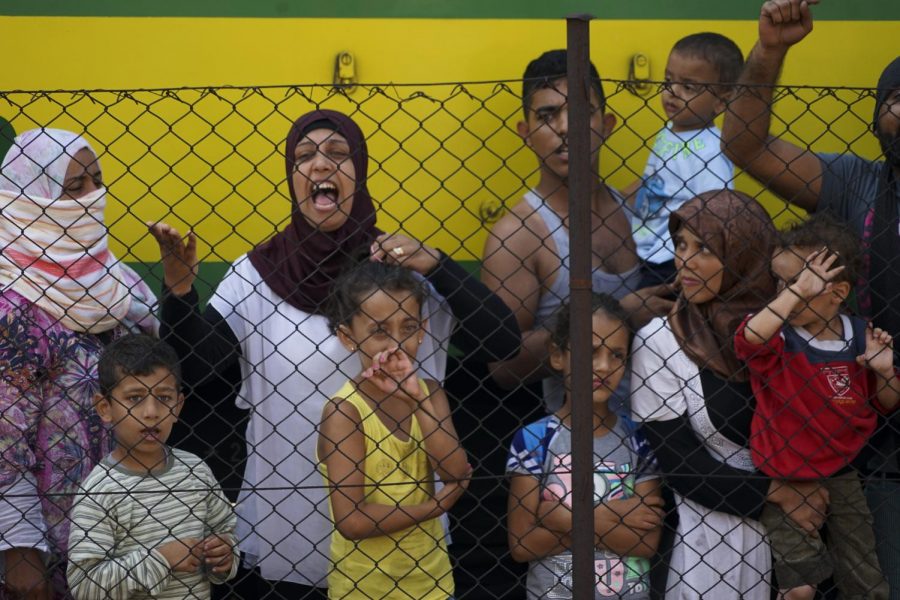 It's been over a month since the Parkland, Florida high school shooting. Seventeen students and faculty members  in total died, more faced injuries. Last November, a mass shooting at the Sutherland Springs Church in Texas resulted in 27 dead. Last October, 51 civilians died at the Las Vegas shooting, leaving 411 injured, according to the Gun Violence Archive. In media's fashion, these tragedies are widely discussed for when they happen, but then quickly dropped.  
Syria calls for the same, if not more attention than these shootings.
Right now, the people of Ghouta, Syria, surrounding the city of Damascus, have been under attack since 2013. In the past few weeks, the violence has resulted in 700 people dead and more than 2,000 injured, according to Mercy Corps.
The people are trapped, with no means of escape. More than 11 million are fleeing as I write, accepting the reality of a refugee. This is the truth. And it is grim.
A simple scroll through Twitter will show graphic threads on chemical attacks, dead loved ones, dying malnourished children and babies, bombings and more. This happens daily. Mass shootings are dismally proving to be the norm. However, it hasn't gotten to the point of being daily.
Watching with our own eyes the atrocities happening is important for all of us. For too long, the media has ignored Syria and the lives lost, compared to mass shootings. Familiarizing ourselves with the suffering faces is the right thing to do, to expose not just to U.S., but to the world — that our worldwide family needs aid.
These innocent Syrian civilians trapped in war zones are heroes. They routinely rescue men, women and children out of rubble and from chemical attacks and have been since the beginning of the Syrian war for seven years.  They should get as much praise as the heroes who assisted victims of the 9/11 terrorist attacks, or those heroes that risk their life to protect others when their is a mass shooting.
Admittedly, it's impossible not to mourn the innocent lives of women, men and children who are being murdered under the terrorist Assad Regime, supported by Russia and Iranian alliances.
It's important to note that the United States, our country, is doing nothing, similar to the mass casualties and deaths of the civilians in Yemen, Palestine, and other Middle Eastern countries. We are allowing this. It is crucial the U.S. comes to terms with this.
When a celebrity does something out of the ordinary, it is almost reported on immediately. When they share their favorite designer, it will most likely appear on a magazines next issue. When a couple breaks up or other gossip arises, it will go viral. People will eat it up. And not just in the U.S., but in countless other developed countries.
Similarly, when a mass shooting is covered, it is immediately reported, on every platform from the left to the right. While there is underlying injustice when portraying the accused, they media coverage is obvious.
But when Syria continuously gets bombed and chemically attacked, killing thousands? Silence.
The media and its audience couldn't care less, because, hey, as long as we tweet it and make it into a hashtag, we've done our part, right?
Paris memorialized the one year anniversary since the November 2015 terrorist attack in 2016 by solemnly holding a moment of silence for two minutes. London did the same after the London Bridge terrorist attack just last June, for one minute.
How many minutes will Syria get?
If you would like to aid Syria, you can donate to charities such as Save The Children, Syrian American Medical Society, Doctors Without Borders, The White Helmets, Islamic Relief USA, and International Rescue Committee.