My First Semester at FCC Seems so Long Ago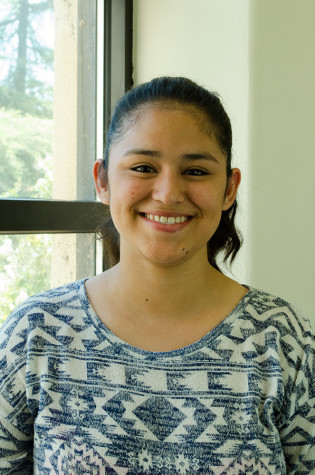 More stories from Albertina Rodriguez Delgado
As every Fall semester comes around at Fresno City College –I can't help but think of my first fall semester at FCC.
Being completely new to a school in Fresno, I didn't know what to expect. I was happy and overwhelmed with joy to say the least.
And yet, as every fall semester comes around, I always reminisce about my first time at FCC while I walk around campus. I was always finding things that were interesting:
I once saw a homeless person taking a bath in the main fountain; boy was I in shock, so much that I couldn't help but keep my eyes on him. Don't ask why I couldn't look away, because I wouldn't know the answer.
Another time, I was sitting on a bench with my roommate, when I looked to my side and saw an open unused condom on top of a fountain drink. After seeing that, I began to look at the college in a different light.
I loved meeting new people while hanging around inside the library to avoid freezing to death.
I also learned a very important lesson my first semester here– to avoid taking night classes if I can. When I was registering for my classes, the idea of having a night class seemed so cool, that I had to try it out. I ended up having three night classes that semester, and they were hell.
I didn't take into account that I would be riding the bus from FCC to Fresno State every other day, when I didn't have a ride back home. And taking the Fresno bus at night is probably scarier than being in a haunted house.
I wouldn't have believed myself if someone had told me that I would be writing for the Rampage. For one, I hated it when people read what I wrote for my English classes. I didn't feel confident in my writing. And also, I didn't think I would be this involved while going to school.
My plan was to get through school, and there was no time to be involved.
With every scent that the fall brings–I always have a memory attached to it. Both good and bad. And with every fall semester, I was always in a new apartment.
And of course, those throwback songs that either play on the radio, or on your phone–have so many memories attached to them that play with every chorus–you can't help but tear up or smile of joy.
For me, a couple of songs can play and I can remember my entire first semester here, filled with both good and bad memories.