Asian Fest 2022, The Year of the Tiger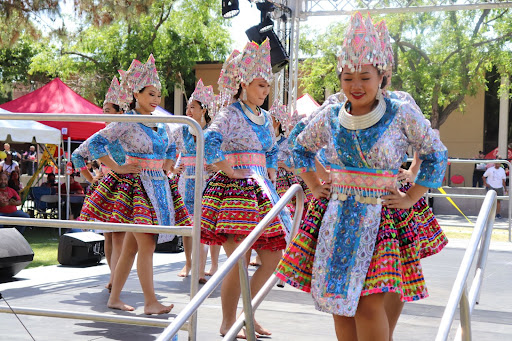 Fresno City College held its annual Asian Fest on Saturday, April 30 celebrating Asian-American culture and showcased talented dancers, performers, artists, traditional food, vendors and music.
The event aims to educate the community about Asian culture through performances, and was organized by FCC's Asian-American faculty and Maile Martin, Senior Program Specialist and Asian Fest director.
Matthew Hernandez and Andrea Manjarres were the hosts for the cosplay contest event. Cash prizes were handed to the winners. First place was a hundred dollars, second place was $50, and third place was $25. 
The first 40 cosplayers that came to their table recieved a Kamikaze Fresno swag bag that included a shirt and a poster.  
The Cosplay contest was by the main fountain area and was available to cosplayers of all ages. Only about 30 contestants entered the contest.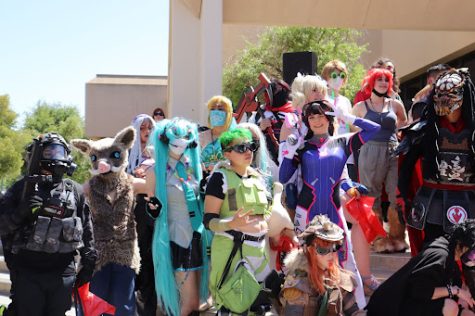 "If the cosplay contest was promoted more, I think we would have had a bigger cosplay crowd," said Noel Serafin, cosplay judge.
The cosplay contest is sponsored by Hoa Tran of Kamikaze Fresno and judges of the contest were Serafin, Willow Elric, and Wynsom Chamberlin.
Manjarres said, "The hosts and the judges are very excited to see what cosplays people bring to Asian fest." 
In the free speech area, Asian fest provided many vendors for attendees to pick from such as papaya salads, orange chicken and egg rolls. 
During the festival there were live performances through dancing and singing.
By FFC gym, Student Services organized an event for Pokemon GO players to compete against one another. Attendees were paired up randomly against each other.
The winner of the event would be contacted by May 6th to claim their Amazon gift card prize.
An area for children to color and play took place in the FCC cafeteria. Children could learn how to make origami animals, participate in coloring or read books.
The festival was extremely busy and crowded with people interacting with the events. Many people had a fun time at the event although some had thoughts on how the festival could change for the better.
"It's my first time here and I love it. They should have an easy to find water station. Hydration is very important," said Prisilla Mireles, an attendee.