Fresno's Largest Anime and Gaming Convention Returned Bigger than Before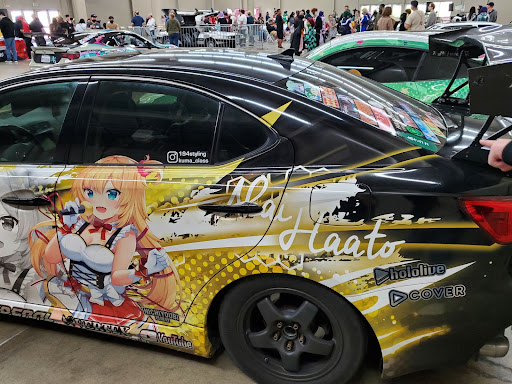 Ani-Me Con is back. Fresno's largest anime and gaming convention took place in its usual two-day span at the Fresno Fairgrounds on Saturday, March 19-20. 
Ani-me Con made its return to Fresno bringing in over 8,000 attendees, 140 booths, and more than 100 guests.
"We broke attendance records this year and we will continue to build and grow for the future," event organizer Rick Phoeung said.
Prior to the pandemic, the convention brought in just over 7,000 people attending the event throughout the Central Valley.
Phoeung has had some involvement in Fresno City College, being that he was a promoter for FCC's Asian Fest. 
"To be honest, I wasn't sure Ani-Me Con 10.0 would ever happen. After a couple of years of uncertainty and postponements from all over the globe, I am just blessed to have an event this past weekend," he said.
Famous voice actors and actresses such as Ian James Corlette who was the first English dubbed voice actor for 'Goku' in Funimation's 1996-1997 'Dragon Ball Z' had come on board as a guest and signed a personalized 3 x 8 ft banner for Phoeung himself.
At the event, many of the attendees arrived in full cosplay, sometimes even stopping for pictures when met with a camera.
Cars, decked out in anime themed stickers and art were out on display in a separate building, alongside a life size model of the Delorean from 'Back to the Future.'
Out on display were also real figurines for collectors and casual fans to purchase going for as low as $20 and as high as $200.
FCC student and psychology major Jonathan Garcia who attended the event couldn't get over one of the cosplays that he witnessed during the event.
"Lot's of metal plating, covered in a deep red-brown rust with a chain hanging low on one of the legs, constantly making an eerie sound. Absolutely loved it. Was definitely worth the $10 itself to see in person," Garcia described.