137th Big Fresno Fair to be Held in October as a Drive-Thru and Virtual Event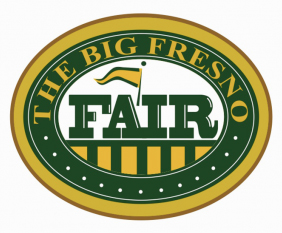 There will be a lot of changes this year, but the Big Fresno Fair will open its doors on Friday, Oct. 9 through Sunday, Oct. 18. The 10-day event will bring the Valley a new way to experience the tradition with "Drive-Thru Eats" and virtual features as well as the unique opportunity to drive through the fairgrounds.
There will be 18 fair food booths, vendor booths, popular fair entertainers and music, according to a press release sent out on Wednesday, Sept. 16.
Fair-goers can look forward to fair food favorites like Country Fair Cinnamon Rolls, The Original Soft Rolled Taco, Dole Whip, and Colossal Dogs. The complete food line-up and pricing can be found on https://www.fresnofair.com/drive-thru-eats.
As guests drive through the fair they can find entertainers like Lanky the Clown and Pirate Captain Arr from the comfort of their vehicle.
Guests can find kid favorites like inflatable figurines, light up and plush toys, bubble machines and more at the different vendor booths.
On July 13, it was announced that all concerts originally scheduled for the fair were canceled, however guests will still be able to enjoy music from Patrick Contreras, Travis Brooks, and local community performance groups.
Aside from the food and entertainment, the fair partnered with Central California Blood Center which will give guests the opportunity to donate blood and receive a coupon that is good for $3 off a fair food purchase.
While there were many concerns and questions about how and if the fair would take place, Stacy Rianda of The Big Fresno Fair said, "It was extremely important that we continued The Big Fresno Fair in some capacity – now more than ever the community needs something fun to do, something to put a smile on their faces and we are going to do that this year just like every year – but just in a very different way."
The fair worked closely with the Fresno County Department of Public Health to ensure that the tradition stayed alive despite the COVID-19 pandemic. 
"I think the biggest challenge was to plan not knowing where we would be with the COVID-19 pandemic in October. We had to develop different operational plans for different scenarios," said Rianda.
To ensure the safety of all attendees there is a Health and Safety policy that has been put into place and should be reviewed before attending. Face coverings will be required when ordering and receiving food.