Breaking the Cycle of Poverty and Hunger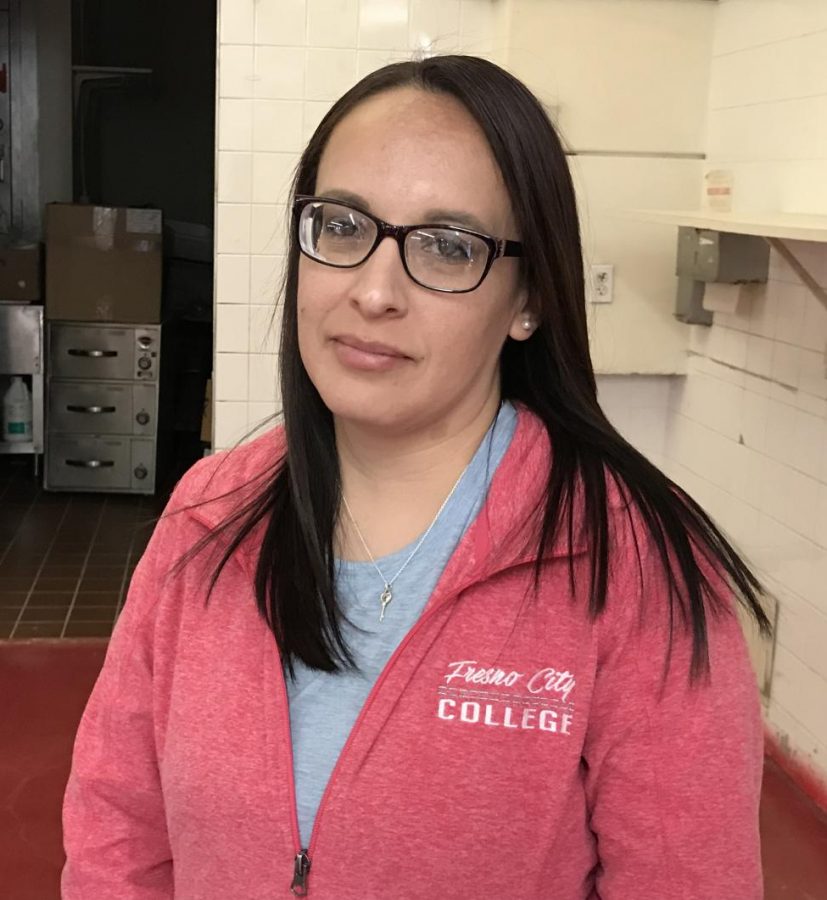 A previous version of this article stated that Kimberly Villalobos was homeless more than once. She only faced homelessness once.  
You're sitting in class attempting to concentrate, tapping your pencil while you grip your aching stomach. Your eyes keep sneaking peeks at the clock.
That's because the only thing on your mind is rushing to the food bank so you can get tonight's dinner.
For many, sitting through class is an annoyance. For students like Kimberly Villalobos, who suffer from food insecurity, class is a constant struggle.
Students like Villalobos see food pantries as lifelines and essential to survival. "It's my lunch for the day and provides for the house."
Before Ram Pantry, Villalobos would starve throughout the day, anticipating a trip to a local food pantry where she could gather food until the next day.
For these individuals like Villalobos, the Ram Pantry doesn't just provide for students, but for their families. FCC's Ram Pantry research show that one person receiving food assistance in Fresno County impacts an additional five family members.
Villalobos, now 35, first attended FCC fresh out of high school, escaping an abusive household, and pregnant at 17, she found herself homeless.
Her precarious economic situation meant that even with her financial aid package, Villalobos wouldn't be able to attend college full-time. She had no home, no car and no job.
Villalobos said, "I'd register for classes but then take the financial aid and use it to pay for rent and necessities."
At that point, Villalobos realized she couldn't possibly raise a child in that condition, ultimately deciding on an abortion. "I knew I couldn't put a roof over my head," she said. "So I especially knew I couldn't put a roof over my child's head."
Around the same time, Villalobos lost her financial aid. She was still enrolled in classes and looking for a job on the side.
To get by, Villalobos would ask for money on the street, taking whatever change she could scrounge up for necessities like food, clothing and hygiene products. On days when that didn't work, Villalobos had to resort to shoplifting to get her bare essentials.
Juggling financial stress, classes and trauma from an abortion, Villalobos dropped out of college and instead decided to look for employment full time. She says, "Finding a job was tough; I didn't know how to do an interview, and I didn't have anything to wear to one. I didn't even have access to a shower."
Eventually, Villalobos was able to find a job as a janitor. "When I got the job, my financial situation got a bit better." It seemed that things were looking up for Villalobos. She felt stability for the first time in her life.
"When I was working as a janitor, I started thinking about going back to school to better myself," Villalobos said. With this in mind, she left her job to be a full time student on a quest to complete the educational journey she had previously left behind.
"After I left [my job] it became harder to get food," she said.
Villalobos' cycle of poverty is all too common. According to a study conducted by the University of California, Davis' Center for Poverty Research, 36% of individuals who manage to escape poverty will return to poverty within the next four years.
In Fall 2017, Villalobos enrolled at FCC for the first time in a decade with the intention of getting a degree in child development. During her re-enrollment, she met her boyfriend, Henry Farias, whose family took her in. "Without him and his family, I probably would still be homeless," Villalobos said.
Now in a more stable position in her life, Villalobos said she believes she is finally ready to succeed in college. "Back then, I wasn't focused," she said. "Now that I've returned, I feel set to start the path towards where I want to be in life."
Now with a warm home and a full stomach, Villalobos finds herself getting straight As.
But despite her amazing turn around, the scars of her past continue to haunt her. "I still struggle with food," Villalobos said. "I try not to stress about meals, but you never forget your past."
In memory of her own hardships, Villalobos tries to reach out to students who struggle with poverty and food insecurity. "Whenever I meet homeless students on campus I tell them about Ram Pantry because so many don't even know that it exists," Villalobos said.
She also donates to the Ram Pantry. "Now that I'm in a slightly better position, I try to donate whenever I can," she says. "I try to think of everyone else who needs food."
About the Contributor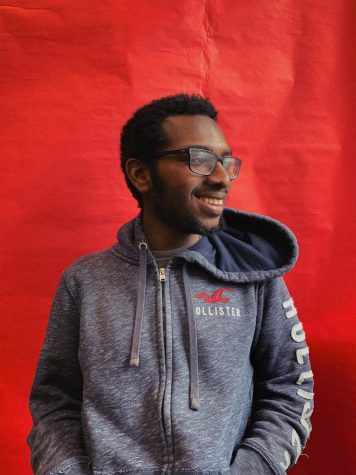 Blake Evans, Reporter
Blake Evans was born on June 24, 1999 and is an English major and aspiring journalist. He hopes to go into investigative journalism and uncover the next...