A Voter's Guide to The Ballot Box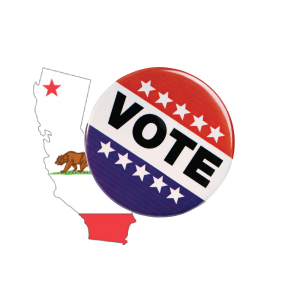 A previous version of this article identified Andreas Borgeas as a Democrat, when he is a Republican. 
From city councils to congress, there is a lot on the ballot and a lot at stake for the Nov. 6 midterm election. Here's everything you need to know to make the most informed vote.
All millennials are now of voting age and the oldest of Generation Z are too. Combined, they can potentially cast more votes than any other age groups, making them huge targets for candidates on social media.
City Council
Fresno City Council districts 3, 5 and 7 are up for election. District 1's councilmember, Esmeralda Soria, went unchallenged as she advances as council president.
District 3: Tate Hill vs. SCCCD Board Trustee Miguel Arias
District 5:  Councilmember Luis Chavez (incumbent) vs. Paula Yang
District 7: FCOE Trustee Nelson Esparza vs. Attorney Brian Whelan
City Measures:
Measure A: Fresno Marijuana Business Tax
A yes vote is a vote in favor of taxing marijuana businesses at rates of up to $12 per canopy square foot and up to 10 percent of gross receipts for medical dispensaries and other marijuana businesses, with revenue dedicated to the city's general fund and a community benefit fund.
A no vote is against the marijuana business tax.
Measure O: Fresno Charter Amendments
A yes vote is a vote in favor of amending and/or removing four unenforceable sections of the city charter.
A no vote is against the measure.
Measure P: Fresno Sales Tax for Recreation and Arts
A yes vote is a vote in favor of enacting a 3 to 8 percent sales tax for 30 years to fund city parks, recreation, streets, and arts.
A no vote is against the 3 to 8 percent sales tax.
Measure Q: Fresno Balanced Budget Charter Amendment
A yes vote is a vote in favor of amending the city charter to require the city to balance the budget each fiscal year.
A no vote is a vote against requiring the city to balance the budget.
State Legislature
State Senate District 8: Andreas Borgeas (R) vs. Paulina Miranda (D)
State Senate District 12: Anna Caballero (D) vs. Rob Poythress (R)
State Senate District 14: Incumbent Andy Vidak (R) vs. Melissa Hurtado (D)
State Assembly District 26: incumbent Devon Matthis (R) vs. Jose Sigala (D)
State Assembly District 23: Aileen Rizo (D) vs. incumbent Jim Patterson (R)
State Propositions
In all of California, we will be voting on 12 propositions.
The California Democratic Party supports propositions 1, 2, 4, 7, 8, 10 and 12.
The California Republican Party supports propositions 2, 5, 6, 7 and 11.
Proposition 9 was removed from the ballot and both parties are neutral on prop. 3, which would reallocate $8.8 billion from education and social services for water infrastructure.
Statewide Office
Secretary of State: incumbent Alex Padilla (D) vs. Mark Meuser (R)
Treasurer of California: Fiona Ma (D) vs. Greg Conlon (R)
Superintendent of Public Instruction: Marshall Tuck vs. Tony Thurmond
Lieutenant Governor: Eleni Kounalakis (D) vs. Edward Hernandez
Attorney General: incumbent Xavier Becerra (D) vs. Steven Baily (R)
State Controller: incumbent Betty Yee (D) vs. Konstantinos Roditis (R)
Governor: Lieutenant Governor Gavin Newsom (D) vs. John Cox (R)
Congress – U.S. Senate and the House of Representatives.
There are three congressional districts that run through the greater Fresno area: 16, 21 and 22 and they are all up for election this November.
The candidates are:
District 16: incumbent Jim Costa (D-CA) vs. Elizabeth Heng (R)
District 21: incumbent David Valadao (R-CA) vs. T.J. Cox (D)
District 22: incumbent Devin Nunes (R-CA) vs. Deputy District Attorney Andrew Janz (D)
For U.S. Senate: incumbent Dianne Feinstein (D-CA) vs. State Senator Kevin De Leon (D)
Currently, republicans have the majority in both houses of congress and the races for districts 21 and 22 two of some of the most watched races because their outcomes will affect plans for water, taxes, immigration, and whether the republicans will keep their majority.
Rep. Devin Nunes (R-CA) has represented district 22 since 2002 and is the chairman of the House Intelligence Committee, making the race between him and Fresno County Deputy District Attorney Andrew Janz one of the highest-profiled races in the country.
You can find a sample a ballot that includes all of your legislative districts based off your address on www.ballotpedia.org and locate your polling place at www.sos.ca.gov