FCC's Marching Musicians Can Find a Home at Fresno State
Fresno City College has a history of offering quality music classes for its students. One class, however, is absent from this list. That class is marching band.
Many music students at FCC may not be aware that all students are welcome and invited to march in the Bulldog Marching Band at Fresno State.
Steve McKeithen, associate director of bands at Fresno State, is at the helm for his fifth year and the program continues to look up. At over 200 strong, the band has been hard at work during their band camp and rehearsals, preparing music, field drills, and overall enthusiasm for the 2018 season.
"There is always room for new members," McKeithen tells FCC students.
For FCC students who have the desire and drive to march, the band is not restricted to only music majors. All majors are welcome to enroll and enjoy a semester of football, bonding, and of course, music.
Theory Elisha Wilson, director of bands and music at FCC, said the lack of a marching band is related to budgetary issues – and understandably so. According to Wilson, the funding for instruments alone could be close to $100,000.
"If we were to receive significant financial and administrative support in addition to adding more teaching personnel, it's possible that we can start a marching band here at FCC," Wilson said. "At the moment, our current instrumental budget is a tiny speck of what we would need to get a marching band started."
Wilson said that her first priority is FCC students. "We have a vibrant music program," she said, referring to events like the Veterans Day concert scheduled for Nov. 2.
"My goal personally is to make our presence known," Wilson said, with the caveat that students completing their FCC responsibilities comes first.
Current Bulldog Marching Band council president Logan O'Brien initially started his band career as a transfer student from FCC. "I didn't join until 2015 because I didn't know I could join," says O'Brien, who is beginning his fourth and final season marching in the band.
"It's looking spectacular. The players here take my breath away," O'Brien said.
Wilson is supportive of the program at Fresno State, but visions of musical excellence at FCC are definitely on her mind.
"I'm hopeful that our music department, as a whole, can grow in all capacities in order to showcase the world-class music education happening right here in the heart of Fresno," Wilson said.
For more information on how to join the Bulldog Marching Band, contact the band office at (559) 278-5086, or email director Steve McKeithen at [email protected] More information about joining can be found at www.fresnostatebands.com, or through the extended education office at Fresno State inside the Kremen building.
About the Contributor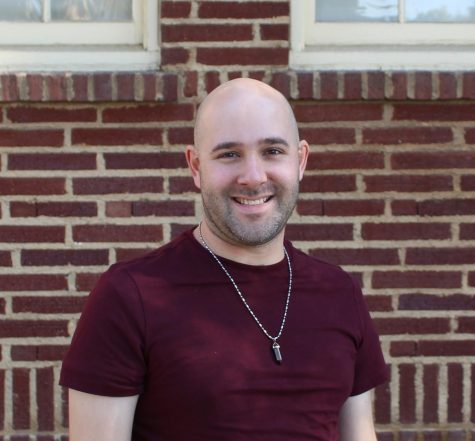 Ben Hensley, Editor-in-Chief
Ben Hensley is a journalism major with an aspiration for sports and live sports broadcasting, along with analysis and commentary. Living in the Fresno...