Students For Sustainable Action Club Aims For A Zero-Waste Campus
As the spring semester comes to an end and the summer begins, students prepare for what the fall semester will bring. The new semester brings new clubs, activities, and events to Fresno City College, one of such being the Students for Sustainable Action club.
The club, established nearly 15 years ago, is hoping to make a reappearance and a bigger impact on the FCC campus.
The club was first brought to the college in 2004, with instructor Paul Gilmore as the advisor.
According to Mark Colley, former vice president of the club, the club was known for engaging in interesting projects.
"People may remember our 'bottle monster,' which was dozens of empty plastic bottles strung together and worn like a robe, " Colley said. "One of my personal favorites was a solar-powered oven we used to heat up and sell tortillas. Some people also remember our free bicycle repair clinics on campus, and our composting and gardening in the botanical garden."
The club began to fall apart due to members graduating and not many new members to take care of the organization and hold the projects together. Today, the biggest challenge the club faces is finding students to activate the club again.
Now, Colley, Gilmore, and a few students are hoping to reestablish the club after the help it offered to students and the community.
Gurleen Panoo is one of such students at FCC who hope to enlighten the college about the benefits of the club to the environment. She said she heard about the club after taking a class from Gilmore and was hooked.
"The main goal for the club is for Fresno City College to be as zero waste and environmentally friendly as possible," Panoo said.
Right now, the club regularly works on the compost pile tending a few plots dedicated to the club at the botanical garden.
What separates the Students for Sustainable Action club from others is that "each member brings their interest, such as cycling, composting, etc. and we group those things together and learn from each other, and you make a lot of friends in the process," Colley said.
Despite the setback of finding interested students to join, Colley said the club is important, not only for FCC, but the Fresno community as well.
"My goal is to help remind new members of what is possible with this club, by telling them about the creative and impactful things that were done by students who came before them," Colley said. "I hope that they will carry on the torch and make the kind of difference they would like to see at this school."
About the Writer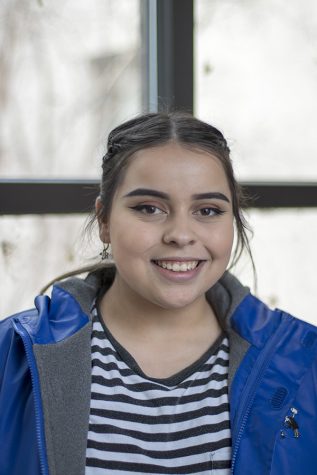 Gabbi Micheli, Reporter
Gabbi Micheli is 18 years old and a journalism for transfer major at Fresno City College.

She was born and grew up in Bakersfield, a town in Southern...