Library Transformed to Renaissance Court for Scholarship Feast
"Hear, ye! Hear, ye! Arise!" an announcer of the court calls the audience to order in the reference room of the Fresno City College library, which has been staged to mimic a royal Italian court during the Renaissance.
The college hosted the State Center Community College Foundation's 14th annual Renaissance Feast for Scholars on March 10, bringing together staff, students, and sponsors with food and entertainment in celebration of successful scholarship recipients within the district.
With three cheers of "hip, hip, hooray!" and the blowing of a horn, the announcer directs the guests to pay attention to the center stage where Queen Elizabeth of the court of Italy, played by actress Brooke Aiello, announced what would be many of the evening's entertainment.
An impressive cast of student performers mingled with, and amused, an enthusiastic audience with a variety of medieval attractions and showcases of talent throughout the feast.
"I'm here at the Renaissance feast festival because I'm one of the recipients of the scholarship," Lars Sulzmann, a Reedley College student who dressed up as a court jester, said.
Donors enjoyed a night of entertainment on the FCC campus and dined with scholarship recipients;  the Renaissance feast this year surrounded guests with a light-hearted atmosphere promoted by a cast that was immediately popular with the audience.
Scholarship recipients and instructors across colleges within the district were among financial sponsors and other guests in celebration at the dinner theater-esque feast.
Rico Guerrero, executive director of the foundation, said it took about six months of rehearsals and set production to pull-off this year's event.
Larry Honda of the music department was in attendance and played a flute in the Queen's presence.
Rajinder Deisi, a scholarship recipient who attends Clovis Community College, spoke about the benefits of the financial contributions and scholarships on the educational career of students like herself who are getting through "the complicated process of starting college."
"This is a box that Clovis Community checked," Deisi added.
The period-themed decor turned a normally, dedicated silent space into the ideal environment for uproarious situations of impersonation.
Guerrero shared that the goal of the scholarship reception was "to raise money on behalf of our students, to support them with scholarships, and to really support them in their success to completion and through graduation."
About the Contributors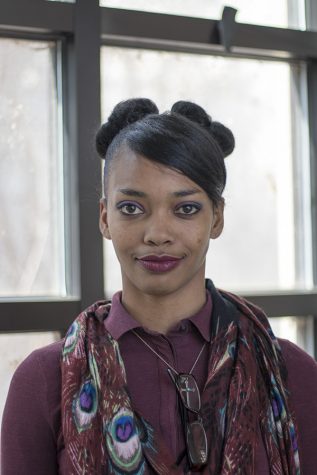 Loren Marcotte, Reporter