Here's How to Train Your 'Sixth Sense' for Dangers, Police Chief Says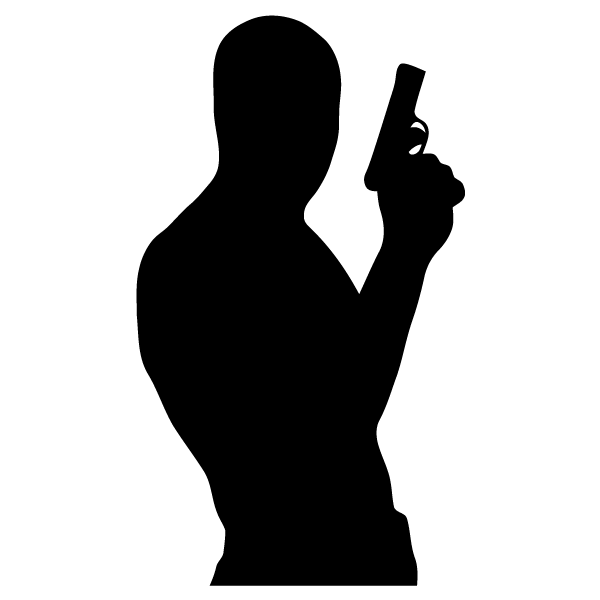 Don't let yourself be a sheep, José Flores, chief of police for the State Center Community College District, told faculty, students and staff about situational awareness during a safety training in OAB 114 on Nov. 28.
Flores said that people become victims when they are not aware of their surroundings. He emphasized that the strategies gained from the seminar will help people not only on campus, but in their entire life.
"It's developing what you already have. We were given the five senses of sight, hearing, smell, touch and taste," Flores said. "They were given to us for a reason, so we can protect ourselves." Flores added that that if people developed their five senses, they will gain a sixth sense to recognize danger.
Police officers are trained to develop this sense for danger. Flores said that everyone should pay attention to details when they walk into a room. It is important to know how many doors there are, the exit points, places to hide and objects that can be used as weapons.
"When you walk into any room, you own the room. You scan the room," Flores said. "You find what can help you and what can hurt you."
Flores said that people often ignore their senses because they are distracted by things like cell phones. Someone who is not aware of their surroundings has a higher chance of being a victim than someone who is aware.
Flores said it is important to not let people get too close. He demonstrated how quickly someone with a knife can hurt another person. With just his keys and six feet away from a student, Flores showed that it takes less than two seconds to reach them and stab them.
Walking upright and confidently will decrease a person's chance of being attacked. Flores said it is important to appear confident. Additionally, walking upright ensures a person is not stuck in tunnel vision.
Flores reported that prison inmates say they target someone looking vulnerable for their crimes. "They don't want to fight," Flores said. "They want an easy target– someone they can overtake."
Individuals should visualize scenarios and play 'What if' games, according to Flores. He used the example of being in a parking lot and asking himself, "What could I do if a guy came out at me?" Doing this exercise will help people visualize a threat and know how to respond to it.  
Students and staff have many resources to ensure their safety on campus. Every classroom and major common area has a red poster that informs students what to do in an emergency. The SCCCD police are also on Facebook, Twitter, and students can register for 1st2Know, the district emergency alert system.
Flores said that FCC is a very safe campus, but crime does happen. The purpose of the police chief's training session was to help people be ready and not be afraid of those situations.
 "To live in fear is not a healthy way to live, to live alert is the healthy alternative," Flores said. "We're doing this because we'd rather students, faculty, and staff, instead of living with fear, live with confidence, alertness, and awareness."