Students Leave Judges Speechless at Intramural Competition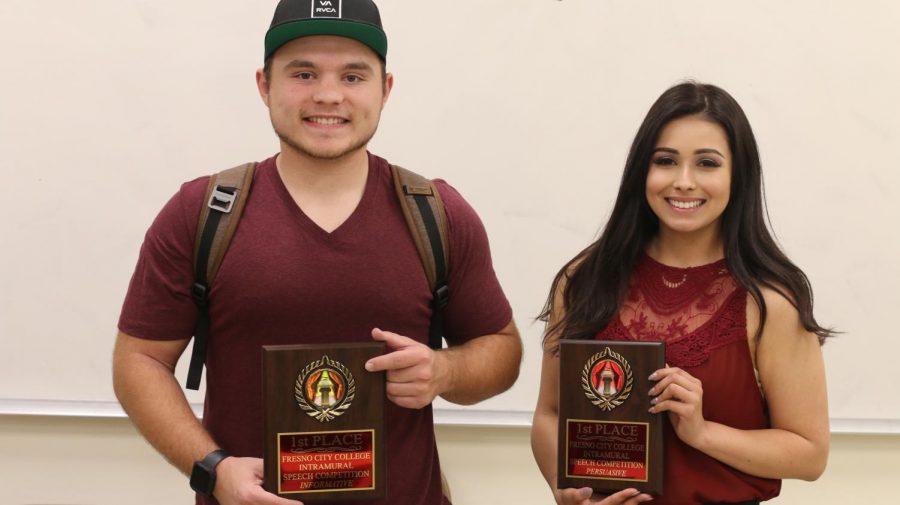 Approximately 20 students vied for numerous cash prizes, including a first place prize of $75, during  the forensics program's 14th intramural speech competition in the music and speech building on Nov. 15.
The competition in informative and persuasive speech writing was put together by intramural coordinator Dan Scott and Scott Hughes, the director of operations for the forensics team. The speech competition is held once every semester but attendance was down this semester.
"The turnout was good," Scott said. "We usually average 80 to 100 people between competitors and judges."
A wide array of topics, ranging from mass shootings and disabilities to professional football and nudism were featured in informative and persuasive speeches.  The winners after two rounds of speeches advanced to the final round, and a lot of nervousness was evident in the room while speeches were being given.
Air Force veteran Kevin Green was one of the competitors who was more than relieved to get through the first round after giving a speech about people living up to their life's potential.
"It always feels good to knock the first one out," Green said. "It is nerve-wracking, like it almost always will be, but it feels good to have the first one done."
Green said he considers himself a sort of pool shark after having given the same speech numerous times throughout high school. He is also a member of Toastmasters International, an educational organization that helps members develop public speaking and communication skills.
Student Stephanie Saavedra, who is also well experienced, was first place winner in the persuasion category. She is a member of the FCC debate team was ready to take down her competition.
Saavedra delivered a speech about being diagnosed with an internal illness and becoming legally disabled, which she said comes with a lot of misunderstanding and skepticism.
Although Saavedra's goal was to win the competition, she remained humble after receiving her first place plaque and cash prize.
"I was shocked—absolutely shocked—but very grateful," Saavedra said. "I felt that this year had an excellent amount of competition, so I felt a lot more nervous as time went on."
Logan Harris, a communications major, won first place in the informative speech category. He said he prepared for the competition for two months. Harris delivered his speech on how Apple has changed the smartphone industry.
"It feels pretty good since I am majoring in this and it is something I really want to do with my career," Harris said. "It feels good to have an accomplishment in this field."
The communications faculty was happy that they were able to continue to hold this event which gives students a chance to win a scholarship that is mostly funded by faculty.
"All of the scholarships are funded through the foundation account, which gets funded by generous donations from a lot of the communications faculty," Scott said.
The next opportunity for students to compete in the intramural speech competition will be during the spring semester of 2018.
About the Contributor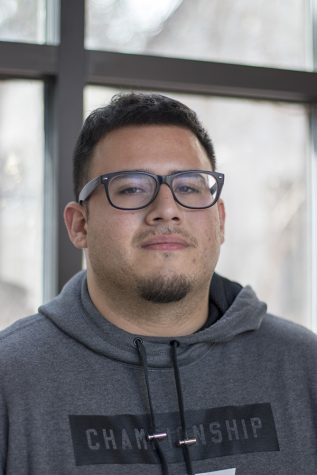 Anthony De Leon, Sports Editor
Anthony De Leon is a 23 year old 3rd year Fresno City College student and is starting his third semester writing for The Rampage and his second semester...