Veterans Ceremony Shows That 'No One Who Serves is Alone'
Hang on for a minute...we're trying to find some more stories you might like.
Fresno City College held its annual Veterans Day Ceremony in front of the cafeteria on Nov. 3.
Veterans of all ages and from all branches of the military were honored at this prestigious event.
The ceremony began with an introduction by the master of ceremonies, Sean Henderson, Dean of Student Services. The Fresno State Army ROTC then performed the presentation of the colors.
Leading the attendees in the Pledge of Allegiance were FCC students Veterans Nikko Falcon and Keith McDaniel.
Soon after, a UH60 Blackhawk Static helicopter flew over the campus and landed in the softball fields behind the gymnasium, allowing students and attending visitors to go and take a look.
FCC president Carole Goldsmith welcomed all veterans who attended, thanking them for their service.
As the FCC Concert Band played a medley of patriotic tunes, Dean of Instruction Neil Vanderpool saluted each armed forces branch, asking those who could to stand up to be recognized for their service.
As the salutes concluded, the keynote speaker, retired Lt. Col. Lorenzo Rios, took the stand.
Rios is the chief executive officer of the Clovis Veterans Memorial District. He served a distinguished 23 years in both the U.S. Army and the Marine Corps.
He delivered a message of positivity and encouragement, recognizing all veterans and community members alike. The point of his message is that we all have, and will play a part in making this the great country that it is.
"Although we may not all be perfect, we all work together to form a more perfect union," Rios said.
"We the citizens are here at home not knowing what service men and women have to go through. Through their fight, they have made sure we can live normal lives," Rios continued. "Events like this help veterans by connecting them to the community and showing people who they are."
Julissa Fuentes, a veteran and a student said it's a great experience seeing people come together at veterans events. "It shows the camaraderie that we learn in the military and it shows that no one who serves is alone."
Veteran Frank Renteria, says it is important veterans reflect this time of year. In 1968, he enrolled at FCC after coming back from Vietnam.
"Not all of our scars are on the outside, but I am blessed that I am here standing," said Renteria.
"I remember being right here in front of the cafeteria while protests about the war were going on, but I had a very different perspective than them," said Renteria. "You get lost trying to adjust and you do not know what you want to know."
If you or someone you know is a veteran and might not have things figured out, the FCC Veterans Resource Center always has its doors open.
"There is plenty of help here at FCC," said Rios, "and this is a quality education that you can count on to help you get where you want to be."  

About the Photographers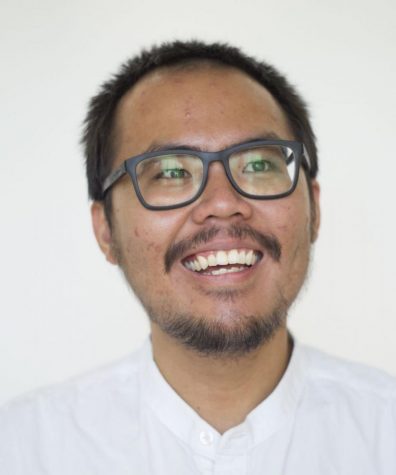 Ram Reyes, Art Director
Ramuel Reyes is a 23-year-old, currently living in Fresno, California. He was born in Lucena City, Philippines. After living five years in the United Arab Emirates, his family moved to Warwick, Rhode Island in 2007. They moved the following year to Fresno, where they lived ever since. Ram is pursuing journalism, with a focus on photojournalism.
There are really three things Ram cares about outside of the Rampage. One is video games. He loves video games and has been a "real" gamer since he was four. The other obsession of his is photography. After having messed around with a DSLR at one point in his life, he concluded that he was "pretty good" at this and decided to make it his passion. Lastly, he loves clothes. He loves them a lot. He loves buying them, looking at them and wearing them. He doesn't like the "buying" part but the "wearing" part he enjoys very much. Ram also has a dangerous obsession over Kanye West. If you are reading this Kanye, please notice me.
Follow Ram on Twitter @neuromanti_c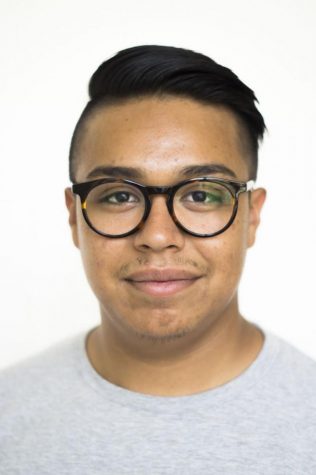 David Hernandez, Reporter
David Hernandez is a 22 year old Media Production student attending Fresno City College. He was born in San Jose, California, but later moved to Clovis when he was in the second grade. All through elementary school all the way up to high school, David has always been into the creative arts. Whether it would be drawing, instrumental music, or learning how to use a camera, David has always tried new things and expanded his interests.
Since graduating high school in 2013, David has kept busy with the typical college life, going to school, working a job that has nothing to with what he's studying, and just learning the wonders of the adult world. He was studying for the construction management program at Fresno State, but for some reason was not happy or determined to pursue this career path.
With a passion to become a video editor and finding film and filmmaking fascinating, David is determined to learn all that he can and make a name for himself in this respected field. In September of 2016, David helped launch his fiancée's Youtube channel and this leap into the video world further sealed his decision to pursue his career choice. During the first year of working on this youtube channel, David has learned how Youtube works. He has learned what makes a good video, how a video gets noticed, editing techniques, how to tell a story and so much more.
Knowing that he has only scratched the surface, David plans to better his knowledge, perfect his craft, and just take on the new challenges of this passion of his.