FCC — the Foundation for Pappy's Fine Foods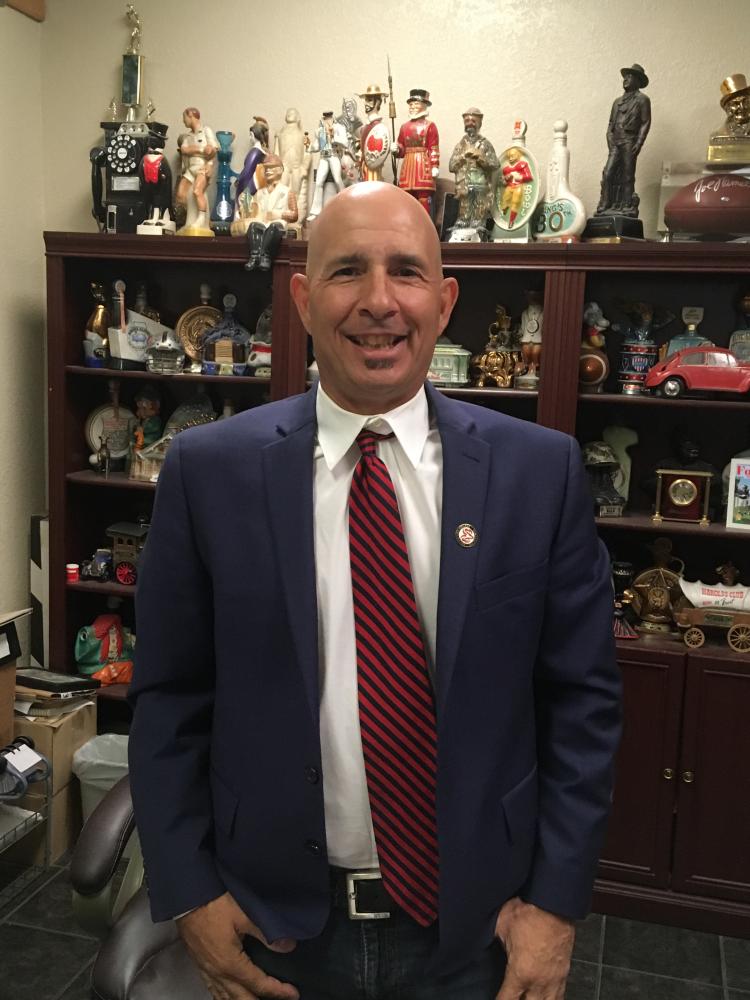 Fresno City College is credited with being the stepping stone in the life of a well known Fresno resident. Edward Papulias, owner of Pappy's Fine Foods, is an FCC alumnus who had a dream to bring his family business back into limelight.
Pappy's Fine Foods is known for its specialty seasoning, Pappy's Choice Seasoning. The business was previously known as Pappy's Meat Company and was founded in 1960. It specialized in the wholesale meat business and although the company changed its direction, it is still located in Fresno.
Papulias was only 18 when his father, Alex, who was the owner of Pappy's Meat Company, died.  This loss did not stop Papulias, now 54, from pursuing his dream.
"I lost my father my senior year, which was my fuel," he said. "It gave me fuel and the fire to get me going."
He turned his father's business into the successful Pappy's Fine Foods which produces and distributes sauces and seasoning. To do this, Papulias made it his mission to complete college, and he did so with perseverance and hard work.
Papulias attended FCC because he felt he was not ready for Fresno State at the age of 19.
"I don't think I was quite ready for state college or a big university," he said. "I like the smaller feel of a community college."
It took Papulias three years to graduate from FCC because he was simultaneously a student and a business owner. Papulias says it took him eight years to earn a bachelor's degree and encourages  students who are unsure about school to keep going and that their hard work will pay off.
"When people are thinking about quitting college," Papulias said, "you have to put your nose to the grindstone and get to it."
Papulias says completing college — whether a community or a four-year university — is priceless.  He believes college builds the foundation for success and that all the effort one puts into earning a degree is something that can never be taken away and that it is an accomplishment to be cherished.
Although Papulias is the head of a successful business, he shares that there were some tough times that he had to power through. Pappy's Fine Foods did not profit for the first five years, but he never gave up, resulting in the successful business that it is now.
"It takes you to build that business, Papulias said. "When it seems like everything is at its worst, things do get better."
He speaks at FCC two times each year and has been doing so for seven years now. He says he enjoyed listening to successful people lecture when he was in college because it made his dreams and aspirations more attainable. He wants to do the same for FCC students.
When Papulias speaks at FCC, he tells students to always stay true to their word because it carries into their future careers and lifestyle. He wants students to know that hard work will always pay off, sometimes in funny ways.
Papulias remembers an FCC professor who told him that success it is not about quickly doing better than the person next to you. He says it takes time and work to be truly successful.
"It's not a foot race,"  Papulias said. "It's a marathon."