Construction continues at FCC, despite hot weather
The 100 degree temperatures in Fresno recently are not putting a stop to construction crews at Fresno City College.
Thursday, crews were working hard on a chunk of parking lot E at the southeast entrance to the campus. Sixty new parking stalls are scheduled to open there by August, just in time for the fall semester.
The corner of the parking lot, which used to fence off an abandoned ponding basin, was leveled and crews are expected to begin layering concrete for the extra parking space.
Inside the campus, the north side of the Language Arts building is also getting a face lift. For weeks, construction crews were working to remodel the walkway between the building and the eastern quad area near the campus mall.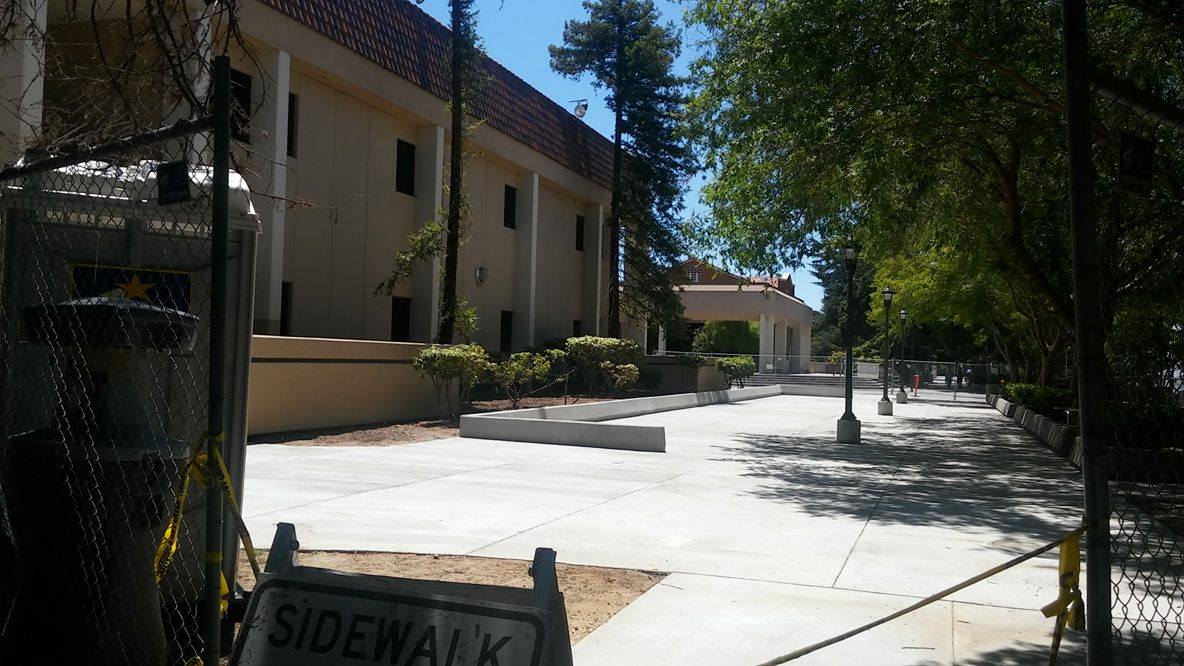 Construction crews have been seen working that area since the beginning of summer school, and Thursday it was looking close to being ready. A concrete wall about a foot tall wraps around a portion of the newly added cement walkway and light posts line the path under the trees.
No working crews were seen there Thursday.
On University Avenue, a sidewalk is inaccessible to foot traffic. A trench was dug up and it's unclear what work is being done there.
A similar site is found at the center of campus, near the main fountain. A trench that curves around the southeastern portion of Forum Hall 101 also caused that area to be fenced off to students.
Dirt piles run along the trench, where it is also unclear what kind of work is being done there.
This hasn't stopped students from coming on campus and summer classes are running as usual.
All construction is expected to be completed by the beginning of the fall semester, on August 15.