Police Intervene in Altercation in Free Speech Area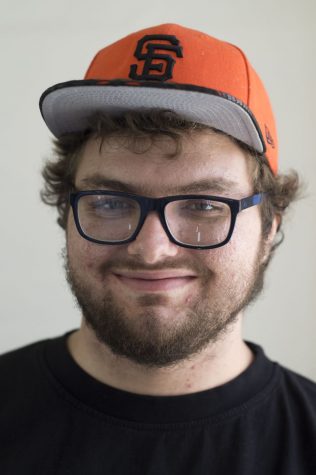 More stories from Michael Ford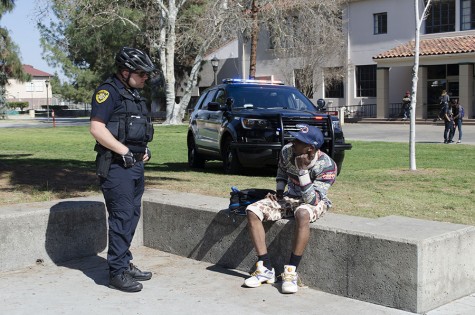 Fresno City College police mediated a verbal disagreement between a student and visitor in the free speech area at approximately 12:30 p.m. on Feb. 25.
Rodney Zumkehr of the State Center Community College District police who was one of the officers on the scene, said that although there wasn't a physical altercation, the situation may have escalated had police not been present.
"It may have gotten to that point, but we were able to get here and cool everybody down before it escalated," said Zumkehr.
The altercation resulted from a misunderstanding between the two parties, one a student and the other a man who was visiting the campus, with the claiming to represent both Fresno and the bay area.
Cool Ace Swagalot, the non student, explained what caused the disagreement. "He was talking like he was from the bay, but then he told the police that he was from Fresno and you can't do that," said Swagalot.
"We was kickin' it, and he asked us about a gang–and we don't gangbang– but he asked us about a gang," he added. "Then we saw him whip out the phone and somebody is on the line, and they say hello, and I'm like 'who is that', and he said their name."
"I asked them where they were from," Swagalot continued. "The whole time we was saying f**k them, they were on the line."
The student involved in the altercation declined to comment on the incident.
Zumkehr said no further action is expected against either party.
About the Contributors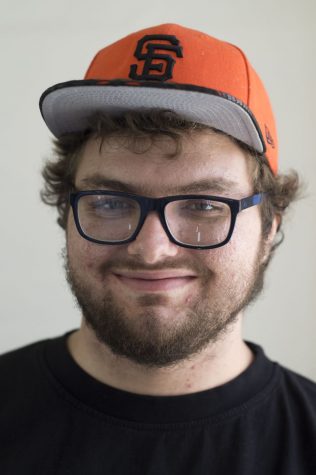 Michael Ford, Sports Editor
Michael Ford is 25 years old and is currently in his third semester at Fresno City College and is in his second semester on the Rampage staff, first as...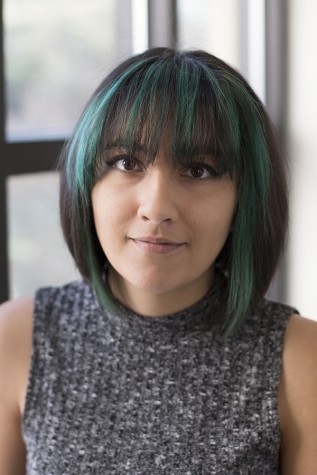 Daisy Rodriguez, Photo Editor
Born in Salinas, California, Daisy Rodriguez is majoring in journalism and will proceed to major in visual communications. She is a photographer of both...