Construction Program Gives Real-Life Experience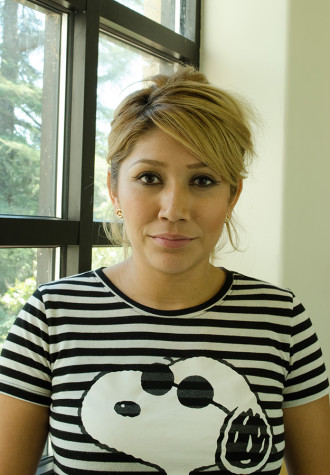 More stories from Vianey Cobian
Fresno City College students in the construction program are constructing a wood building outside of their classroom and getting hands-on experience.
Each year, students participate in this building to get familiar with construction tools. This year's building will get torn down next fall semester.
According to Eric Nitzsche, lead instructor for the construction program, this building is a collaboration of students enrolled in various classes.
The roofing class installs the roof, and the electrician class completes all the electrical work.
"They get to make their mistakes here, and I don't yell too loud," Nitzsche said. "I yell a lot louder when they make mistakes on a person's building when they are paying for the material."
Antonio Lopez, a student in the construction program, said this class activity has helped him gain the experience needed for real-work application outside of school.
Lopez recommends the class to all students interested in construction because of its helpfulness as well as the opportunity to get needed experience.
Nitzsche says that the program leads to employment and that some students get great jobs afterwards.
"I work in construction," Lopez said. "And it is helping me a lot to get the actual knowledge to go out there and do the job right."