Instructional Tech Donates $20,000 to Scholarship Fund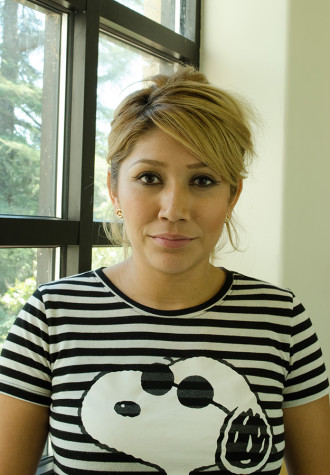 More stories from Vianey Cobian
Daniel Wong, instructional technician at Fresno City College has donated $20,000 towards the scholarship "Hanna S. Barsam" award for Excellence in the Photography program that started in 2014.
Wong has worked for FCC since 2005 in the photography department and his passion towards photography has made him want to help students to progress and pursue a photography career.
The Hanna S. Barsam scholarship was named after a student that used to attend to FCC that was very passionate about photography. After passing away, his will was to fund photography programs.
Wong strongly believes that a good alternative for students interested in pursuing a career in photography is to attend FCC.
Wong said, "We are the biggest photo program in the west coast but not too many people know about it."
Ed Darden Architects, was in charge of deciding which program to fund. After visiting FCC he decided that was the program he wanted to fund. The idea was to get people to donate and the program would match anything up to $20,000.
A year went by and no donations were made so Wong decided to be the first one and donate $20,000 all on his own. "It was personal money," Wong said.
After his donation and the program matching the amount. This scholarship now has near $40,000 towards photography major students.
The Hanna S. Barsam scholarship started in 2014 and the award is $1,500 per student. Some of the money from the scholarship has also been used to improve the photography department.
"Students usually find out about the scholarship by their teachers while taking photography class," Wong said.
Wong said that the main reason why he was willing to do the kick-start for the scholarship was because he believes that FCC has one of the best photography programs.