Students Get Tips on How To Prevent Bike Theft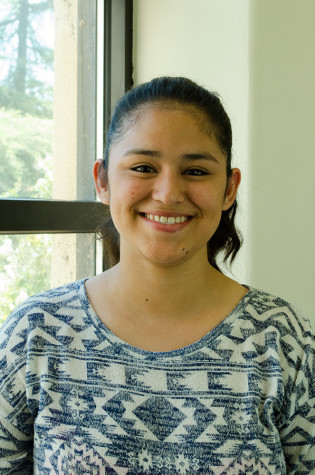 More stories from Albertina Rodriguez Delgado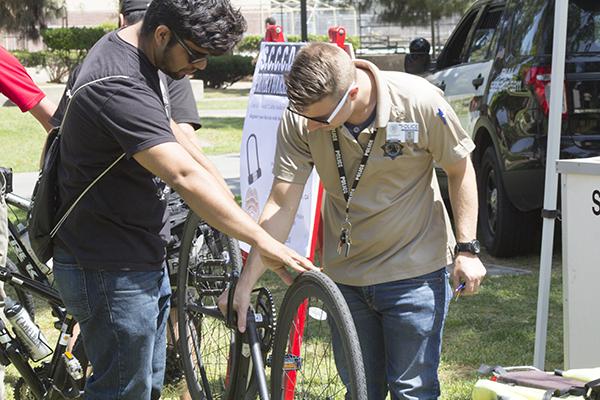 The State Center Community College District Police Department in partnership with the Associated Student Government hosted a bike-theft prevention clinic in the free speech area on May 6.
Participants received free U-locks and registered their bikes with the campus police department database for faster processing and recovery of stolen bikes.
"Now that I have U-lock, I'm not really worried about it [bike registration]," said Jarred Ritter, a health science major. "This is my last semester, and I've never had a problem with my bike being stolen here."
Benjamin Gutierres, theatre major, said he is glad that he registered his bike for safety reasons.
Tony Molina, who is part of the Fresno County Bicycle Coalition, was at the event. He informed students about his organization and the safety rules many riders don't usually know or follow.
He encouraged FCC students to get involved in community activities going on in their various communities. "The thing I would like to share with the students is to sign up for the Million Miles in
May through ibikefresno.org," he said. "They can sign up and win prizes."
Vinny Forcecca, Criminology major, said he was not too concerned about getting his bike registered. "I have a lock," Forcecca said. "It's not a U-lock, but it's a lock."
About the Contributors
Savanna Manzo, Photojournalist
Hi there! My name is Savanna, like Savannah, Georgia, just spelled a bit different. This isn't my first time being a part of the Rampage or in college, but...