Club Committed to Promoting High Speed Rail Project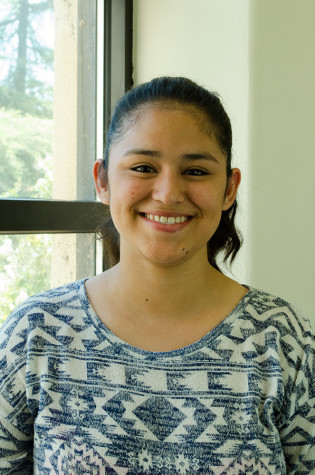 More stories from Albertina Rodriguez Delgado
Nicholas Kennedy, a business/economics double major, is slowly gathering supporters for the high speed rail — a project once deemed unnecessary and too costly for the State of California.
"As far as the high speed rail community goes, I don't think that there is a very solid community that is already formed and standing together as a single voice," Kennedy said. "We are trying to help establish that."
In order to do that, Kennedy has taken leadership as president of a campus club — I Will Ride Fresno — to raise the support for this million dollar project to a new level.
It is a fairly new club that has been operating for about six weeks, and just recently gained full recognition at the college, Kennedy said.
Although the club is gaining momentum on campus, Kennedy says new members are always welcome. He says students wishing to join must show they are truly passionate about the matter and should possess a genuine interest as well as agree with their stance.
The California High Speed Rail Project is the first of its kind in the country and will connect the mega-regions of the state, according to the California High Speed Rail Authority.
According to the CHSRA, high speed rail construction will generate 20,000 construction jobs annually for the next five years and create 67,000 jobs annually for 15 years as the project expands from the Bay Area to the Los Angeles area. Construction on the high speed rail began in 2014.
Nearly three decades after the idea of high speed rail was introduced in California, a groundbreaking took place in Fresno in January. Fresno, according to Mayor Ashley Swearengin, will become the "capital of the high speed rail."
The groundbreaking took place in downtown Fresno, but back at FCC, Kennedy says the excitement was off the roof.
"It shows that we're being a part of history, and we're setting a precedent for other places to follow in the future," Kennedy said.
The I Will Ride club meets every Thursday at 1:30 p.m. in SO Room 110. The club hosted a forum to inform students about the high speed rail on May 6 during which Elizabeth Jonasson, who is also part of the California High-Speed Rail Authority, spoke.
"It's more than a transportation program", Jonasson said. "It's really about connecting California; it's about connecting the people. It's not just about getting people from point A to point B, but all that comes with it."