Turning Back the Clock: Cynthia Azari, president from 2009-2011, likely to lead college again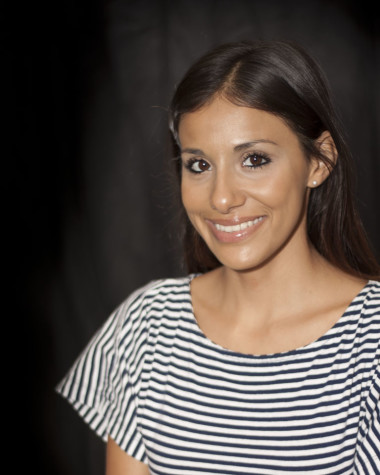 More stories from Sydney Excinia
Cynthia Azari, former and president of Fresno City College and likely to be named interim president when the board meets on Tuesday, learned the value of education when she was only a little girl. She was in the second grade when she became aware of the difference an education makes in a person's life.
Born in Austin, Texas to migrant farm workers, Azari's childhood consisted of moving from place to place and attending several different elementary schools. She picked grapes and cotton with her parents and six siblings, hoping that one day, she would break her family's cycle of poverty. Life was a struggle, and she watched her parents toil and knew she wanted a different life.
After she learned how to read, she was able to escape in books, allowing her imagination to wander to places she herself couldn't go. She said her first book was a collection of Grimm's Fairy tales.
Despite the hardships, Azari was determined to succeed. Education would be the key. Azari has stayed true to those values. She has an impressive portfolio of academic degrees and professional experience, and along the way, she accomplished a string of firsts, including becoming the first woman to be president of Fresno City College, California's premier community college. She also served as president of Riverside Community College and interim chancellor of Riverside Community College District.
In selecting Azari for the chancellor position, Virginia Blumenthal, president of the board of trustees of Riverside Community College District, had said, " Dr. Azari has the experience to do the job and keep our colleges moving forward. We are very pleased to be able to tap someone with her talents and experiences during this period of transition."
Growing up in Texas
Azari's life today is very distant from her impoverished childhood. Her parents were migrant workers from Tulare and they divorced when she was 10. Her father left the family, so her mother took her children home to Texas to live with her mother. Azari's grandmother, a devout Native American from Western Louisiana, had only a fifth grade education, but was in every sense of the word, the matriarch of the family.
She taught young Cynthia the importance of leadership and spirituality. Azari said she also learned from her grandmother the values of working together with others to achieve goals. "My grandmother insisted I gain an education; I believe she would be very proud of me," said Azari.
She also learned the love of music from her grandparents. Although a seamstress, her grandmother's real passion was music. "She loved to sing, and my grandfather played the guitar," said Azari who lived with her grandparents until she married at age 22.
Working in Education
Through college, as Azari contemplated career choices, she learned it was important to differentiate between one's talents and skills. "I always wanted to be a teacher, so I developed those skills," she said. "But I found that I was a better administrator."
In 1974, Azari received her bachelor's degree in Government and History from Huston Tillotson College in Austin, Texas. Azari decided to further her education and in 1977 earned her master's degree from West Virginia University, majoring in Educational Administration.
In 1996, she received her doctorate degree in Educational Leadership from Seattle University. After working her way through college with the help of scholarships and student loans, Azari worked as a technical coordinator at Austin Community College in Austin, Texas.
Azari has worked mostly in education, especially at the community college level.
From 1987 to 1991, she was director of Education and Publications Division for the State Property Tax Board in Austin, Texas. Afterwards, she served as vice president of instruction at Olympic College, Bremerton, Washington, working with over 10,000 students, 150 full-time and 400 part-time faculty members.
Azari came to Fresno in August 2007 as the vice chancellor for Workforce Development and Educational Services. She previously had been president of Butler County Community College in Pennsylvania, then a college of about 6,000 students.
Madame President
In January of 2009, Cynthia Azari became the first female president of Fresno City College. Two years later, Azari assumed the presidency of Riverside City College. She said her decision to leave FCC was influenced by her desire to be closer to her family, particularly, her daughter who lives in Los Angeles and was expecting a child that spring.
Most on the FCC campus say that in the two years Azari was president, she made genuine efforts to listen and validate the numerous voices on this campus — students, faculty, staff and administrators and that she worked closely with each constituent ensuring that students remain the college's number one priority.
"Azari is the best thing that's happened to FCC in a long time," said Jerry Thurston, communications instructor. "You feel like a person; you feel you have a voice as an employee, and you're not caught in a classical management wheel, used as a tool."
Many expressed concern when she left FCC for Riverside and its implications on the campus she has led expertly. Some of Azari's greatest accomplishments as president of FCC include overseeing most of the reconstruction of the Old Administration Building and the year-long celebration of the college's centennial.
"I felt it was important to plan the 100 stars for 100 years," Azari said. "We recognized our history and the people who made contributions to the college and community throughout the century."
Linda DeKruif who was academic senate president during Azari's presidency said she was said to see Azari leave.
"One of the biggest assets Azari will leave for FCC is her strong sense of leadership," DeKruif said. "She is inclusive with a shared governance approach and has been involved with the four different voices on campus [administration, faculty, staff, and students]. Azari made sure we were respected and involved with the decisions made on campus."
About the Writer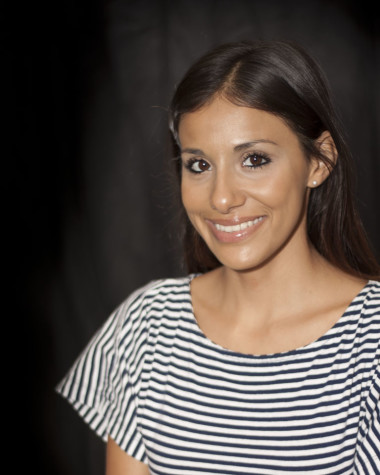 Sydney Excinia, Business Manager
Follow @MissSydneyMonet
// Sydney Monet Excinia was born and raised in Fresno, Cali. The eldest of three children, she quickly realized how her role as...