Student Posts Flier Featuring Her Attacker
A female student, whose name is unknown, took matters into her own hands after the man jailed for assaulting her was bailed out of jail. The incident took place on Nov. 18 on the Fresno City College campus.
She posted fliers across the FCC campus showing the face of the man responsible for that attack and who police say has been bailed out of jail.
Associated Student Government Senator, Juan Miramonte says he spoke with the female victim after she made her way into the ASG office, but she did not give her name.
"Basically he was stalking her on campus, and he didn't even attend school here," Miramonte said.
Miramonte said the female student told about her ordeal with the attacker and how she believes it began.
"One day she walked out of class and he was there waiting for her," says Miramonte. "He came out and attacked her."
Miramonte says the female victim told him the man began to punch her and gave her a bruised eye.
According to Miramonte, the female victim had previously dated her attacker but at the time of the incident, the victim's current boyfriend stepped in.
State Center Community College District Police, upon being shown the flier, confirmed that the man whose face was shown was the same person who was responsible for the attack.
"He's a suspect basically for battery," said Rodney Zumkehr, officer with SCCCD police.
Officer Zumkehr says the man struck more than one person during the attack and the complaint was made to the police after.
Zumkehr says when dealing with a domestic violence complaint, it is considered confidential and a flier isn't normally published. However, the female victim chose to publish the fliers herself and had the right to.
"We are involved in the case,"  Zumkehr said.  "If there is any violation of any restraining orders or any further action, he would obviously be taken under custody."
About the Writer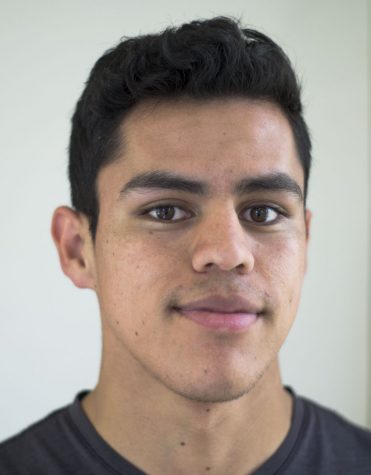 Cresencio Rodriguez, Editor-in-Chief
Cresencio Rodriguez-Delgado has led the Rampage for four semesters as the Editor in Chief. Cresencio joined the Rampage on January 12, 2014 and has reported...