In Review: "Chicago"
Story By: John Bruce, Entertainment Editor
March 4, 2020
Theatre—as a profession and an industry—is often seen as lesser: as something to strive towards as a stepping stone to greater things. Most folks can name more movie stars (or theatre stars turned movie stars) than theatre stars who stayed put in the institution of live theatre.
Who can blame them. It's far easier to spread a creative vision or talent to the world's population through a disc, screen or app than to cram them all into some New York or London theater.
It would not be out of order then to say that having a successful Broadway show culminate in a critically lauded movie to then only go back to the stage would be difficult. Especially if that movie was nominated for 13—and won 6, including Best Picture for that year—Oscars alongside numerous SAG awards, BAFTAs and Golden Globes.
"Chicago," released in 2002 and starring Catherine Zeta-Jones, Renee Zellwegger and Richard Gere among many others, was indeed that culmination. Now in its 24th year of running, the longest running American musical on Broadway, it took six years for them to make a silver screen adaptation. For reference, that's about the same amount of time for the industry to start working on "Hamilton."
As a show, having the legacy of those legendary big-budget performances would be tough to work around, but the current touring Broadway production of "Chicago" is able to pull it off.
Instead of shrugging off or trying to mold themselves into the movie's template, the post-2002 musical takes inspiration from the movie in their costumes, props and external periphery elements and interpolates those pieces with the original tone and pace of the live show.
Velma Kelly's black bob is traded in for an unruly spiked cut and Roxie Hart is a redhead, there's more improvisation and acknowledgement of the fourth wall and jokes are more prevalent throughout the show. These alterations though, allow for the show to take on its own identity.
Every production has its ups and downs and luckily the downs were not too extreme, but that's not to say the ups were extraordinarily powerful.
This show's strength is in its ensemble, set and music. Chemistry between the cast flows out across the audience and includes them in on the cast, laying out exposition and dramatic irony so the viewers are almost a character in themselves. In that way, this show is very melodramatic. Certain beats or points prompt a nearly uniform and well-timed response from the audience that makes the watchers marvel at their similar response.
At many points during this show, the set worked as it was supposed to. In any standard live theatre the set is supposed to give credence to the setting, but it is also supposed to be this convulsing void where actors may emerge or vanish at any time. Their set lends itself to both of those purposes superbly. Like magic, the actors used misdirection to lure the audience's eyes away from one part of the stage and when they looked back, the space was empty.
Of course, "Chicago" couldn't be the hit it is without its music. All of the orchestra sat on stage and in keeping with their melodramatic tendencies, the characters referenced them often and with welcome brevity. Instead of having one bandleader as in the movie, that role was split between the real conductor of the orchestra and various ensemble members who introduced the next number.
For all its praise, the show fails to use the space well. That is not to say the actors do not occupy the space efficiently, but instead that because of the density of the set many actors had to operate in clusters during dance numbers.
Characters would drift toward center stage unmotivated except for some internal coding to which the audience was oblivious. Good blocking demands use of the space and while their movement was condensed in stage right, left and center, very seldom did the whole of the stage remain occupied.
Some of the singing also fell flat. It was all very one-dimensional if it had a dimension at all. In "Cell Block Tango," one of the iconic numbers in the production, one of the singers ("Lipschitz") donned a crazed affectation to her singing which was obviously an acting choice, but that doesn't mean it was a good one.
All the singing was of course, Broadway level, but there was very little soul or character to some of the pieces. "When You're Good to Mama" and "Mr. Cellophane"—two soliloquies that should be full of life and emphasis—did not rise to the legacy well.
These still are very small complaints for this show. It is indeed the longest running American musical for a reason.
"Chicago" offers a nostalgic and arguably idealized version of Chicago in the 1920s, but that's no problem. It's not meant to be a historical drama and it's better off as a fun romp from the next century poking fun and looking back at the celebrity criminals and the six merry murderesses with rose-colored glasses.
If you can't get to see "Chicago" at the Saroyan or another theater across the nation, then watch the movie on a lazy Sunday and take a break from the world to frolic with Velma Kelly, Roxie Hart and Billy Flynn.
"Chicago" closes in Fresno on March 4 at the Saroyan Theatre with its final showing at 7:30 p.m.
---
Overall score: 8/10
---
About the Writer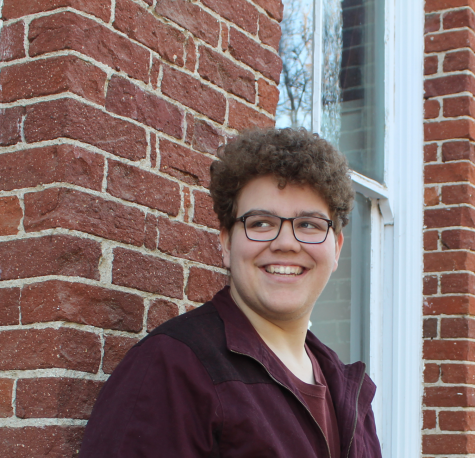 John Bruce, Entertainment Editor
John Bruce is a 19-year-old communications major writing for the Rampage as Entertainment editor. He was born and raised in Visalia, but recently moved...