Fans Left Disappointed After Headliner for East to West Summer Jam Refuses to Perform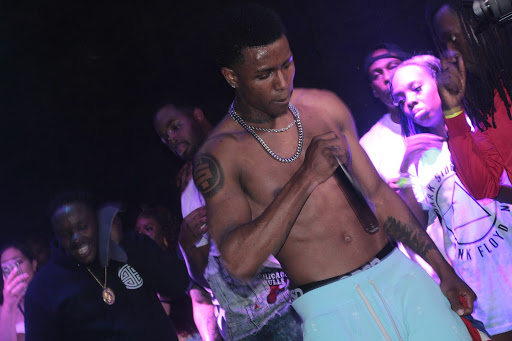 Fresno, California is no stranger to A-list rap, hip-hop and R&B artists performing in the valley, like a revolving door. It's also no stranger to breached contracts, broken promises, and canceled gigs.
Saturday, June 1 was no different. The Azteca Theater, located in downtown Fresno had a packed crowd with fans of various ages. Many had come to see homegrown Fresno artists like  Planet Asia and Fashawn, as well as Bay Area native, Haiti Babii. Most individuals came to see the headliner, Young MA, a Brooklyn rapper, who never performed.
The circumstances of her cancellation are unconfirmed, and subject to rumor and speculation, but regardless,  the main act, Young MA, was unable to grace the stage as her fans had so feverishly anticipated.
There were talks that the promoter responsible for the event came up short on the negotiated fees to be paid to Young MA, so per her contract, she was not obligated to perform. No announcement was made on stage clarifying the matter.
Fans wondered what happened, and some complained about paying $100 to see her.
Young MA said that while she wanted to perform, the contract was breached at the last minute.
"Yo Fresno, (Explicit) did some unprofessional s*&#, bro, for real. Like, (Explicit) ain't handle business properly," she said, on an Instagram video. "They ain't handle business professionally. They ain't hold up they end of their bargain."
She expressed her desire to return to Fresno to perform, organized by a different promoter. She also mentioned her discontent with the fact that no one alerted her fans that she wasn't going to be able to perform and why, which in her opinion defames her character.
Young MA fans may have felt disappointment, but the promoter promised them full refunds via the website in which tickets were purchased.
Even without Young MA, the show was to many, a success. Like many concerts, the show began with other local, unsigned talent as opening acts. Many of which had the charisma to get the crowd pumped and ready for the major acts to come. Some of these acts even travelled many miles, just to open up for the main events.
With merchandise such as T-shirts available for purchase, and vendors selling hamburgers and tacos, accompanied with a relaxed atmosphere, it's a mystery how anyone in attendance wouldn't have enjoyed the show.
There were no fights in the crowds. No cause for commotion was evident. As artists graced the stage, people could be seen getting physically amped up as they obeyed the commands of artists who fully engaged them.
Waving hands from side to side, chanting in tandem, shouting their favorite artists' lyrics verbatim; the most humble of all fans would have felt a sense of heightened importance as these artists made it clear that they were there for them, and wouldn't have been able to perform in an empty theatre.
Planet Asia took a personal approach to his performance, as he was the sole act who walked off stage, and into the crowd. Fans were seen shaking with joy as no other artist had taken it upon themselves to come as close to them as he did.
Fashawn brought his homegrown feel to the show. Engaging audience members in story like rhymes, giving fans a glimpse into how he perceives his rise to fame, and his grassroots embedded and emanating from right here in Fresno.
Fresh faced Haiti Babii, a new artist originally born in Oakland and raised in Stockton, gave the crowd 'Hyphy-Movement' overtones, which undeniably manifested the most heightened sense of an uber party scene the whole night.
Fans were able to break down the gated barrier separating those with VIP/Meet & Greet passes from the regular ticket holders, rushing the stage like hip-hop was going out of style and this was their last chance to hop on Haiti's bandwagon.
Haiti's energy was like that of no other artist the entire night. He jumped on top of the loudspeakers. He stripped himself of his T-shirt, and tore his A-shirt to pieces, showing off his bare chest beaded with sweat, evidence of the exertion of his energy. He went what many Bay Area natives consider '18-dummy'.
Haiti was also accompanied by the largest entourage onstage, with hype men who gave that extra sprinkle of 'Town Bidness' the crowd thirsted for. Amid much recent criticism due to a viral freestyle that many considered terrible promo and pure unadulterated lack of talent, his performance in Fresno was much welcomed and received with gratitude. His talent is undeniable.
About the Contributor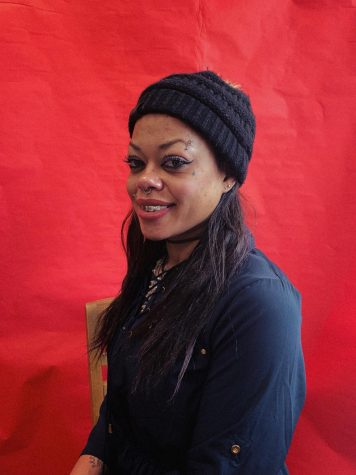 Tamika Rey, News Editor & Business Manager
Tamika Angie Rey is a 32-year-old second year college student who is striving to become a professional journalist. She is currently majoring in journalism...