The Future is Lucha Fest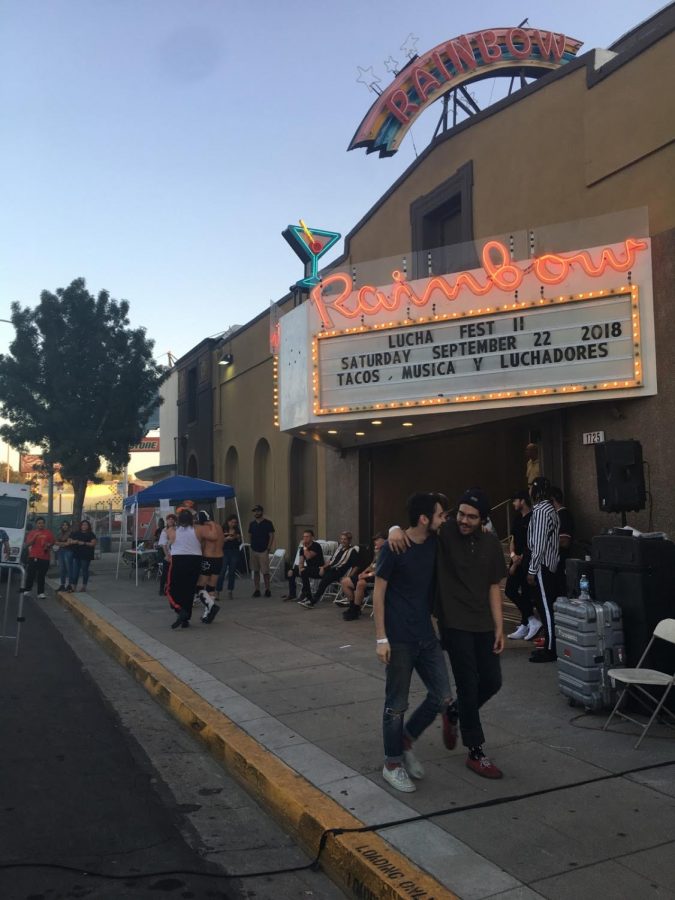 Story By: Toni Woodruff, Reporter
September 25, 2018
The Latino based music festival Lucha Fest celebrated its second year in downtown Fresno at the Rainbow Ballroom Saturday Sept. 22 with taco trucks, skate competition, live wrestling and more.
"Lucha Fest is a place where everybody should feel safe being who they are, everyone can feel and dress how they want and come express themselves through whatever their art is," said Anthony Taylor, a local producer who participated in this year and last years Lucha Fest.
The local event showcases all kinds of talent from Fresno with booths for artists and local clothing brands, a fashion show and also live music from a variety of genres.
"As a young adult, it's nice to see people my age doing positive things. Lucha Fest is very inspiring and brings the creatives together," said Isaiah Wiggins, a mutual friend of artists that performed at Lucha Fest.
Though the festival is young and new the community has high hopes for Lucha Fest. "With Lucha Fest already being well known, it could become very popular in Fresno and give artists an even bigger platform locally," said Wiggins.
Fashion designer Kayla Castro showcased a fashion show this Lucha Fest with her brand Brownsugar. "Lucha Fest is an amazing platform for me to share my work," said Castro. "Nobody has fights going down during festivals, I think it's dope."
Community member Juan Escobedo attended Lucha Fest for the first time this year because of the festivals popularity, food and diversity, "It's just cool to see what's possible at local events, theres live wrestling and taco trucks right next to each other," said Escobedo.