Opa! Greek Fest Returns!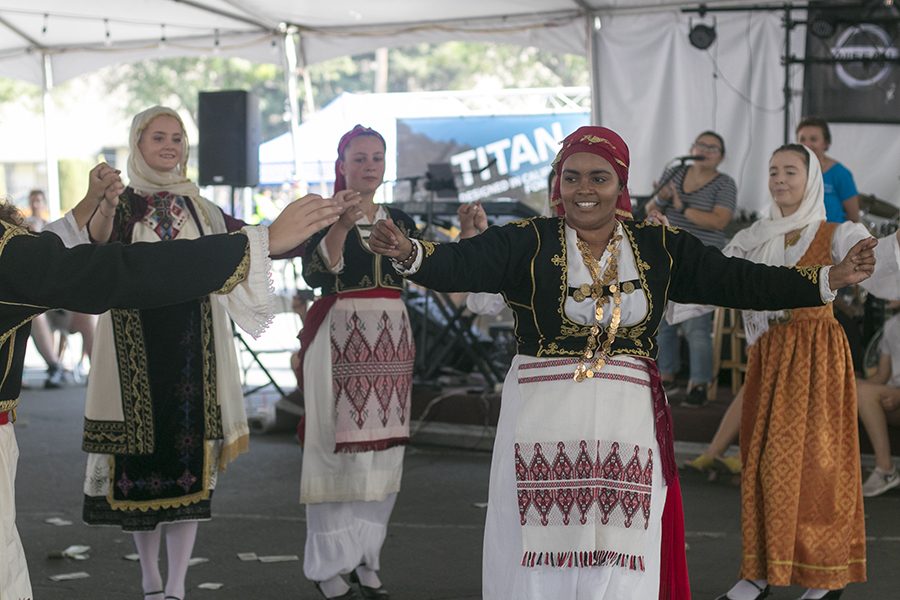 Opa! The Greek culture is one of beauty, art, and great food, and the Greek Festival at the St. George Greek Orthodox Church in Fresno never fails to capture the essence of this culture.
This year's, the 58th Anniversary of the festival in this venue, drew a variety of crowds excited to try the baklava or the delicious lamb, or even to just listen to the music of the band, the Olympians.
"This church was built in 1955," said Kopi Sotiropulos, news reporter of KMPH and annual attendee of the Greek Festival. "They started in 1958 doing luncheons after church for the members to get more money to add on with the Sunday School building, the Hall and everything."
Today, the St. George Greek Orthodox church stands tall. "And then it grew little by little, and now here we are 58 years later, we have probably one of the main cultural events in the valley."
According to Sotiropulos, more than 20,000 people have attended the festival and enjoyed the meals and about 111 trays of just the pastries alone.