Renowned Pianist Samuele Amidei Lights Up Fresno City College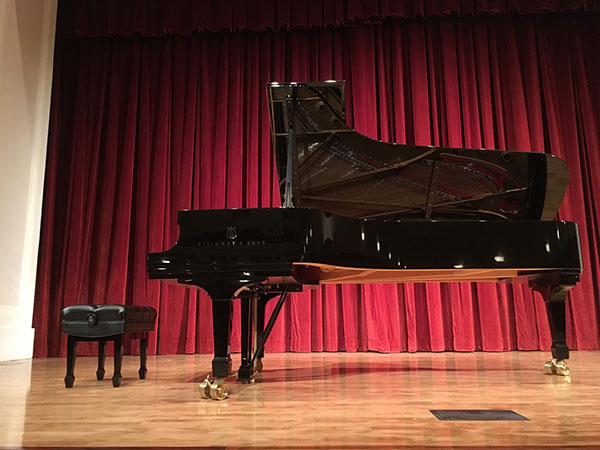 Fresno City College hosted the piano recital of Italian pianist, Samuele Amidei in the Old Administration Building Auditorium on Feb. 26.
Wearing all black from head to toe, matching the Steinway & Sons piano, the free performance was nothing short of phenomenal.
Amidei first performed Wolfgang Amadeus Mozart's "Fantasia in C Minor," followed by Joseph Haydn's "Sonata in E Flat." Lastly, he swept the audience away with Franz Liszt's "Sonata in B Minor."
Amidei's emotions were not only shown through his music, but his facial expressions as well. When notes were staccato and sharp, he jumped up and stood from his seat; his footwork was fast, and his eyebrows were raised.
When pieces emphasized adagio notes and were soft, his hands were graceful; he paused for long periods in order to perfect the noise, and his eyes were closed.
The combination of beauty and chaos captivated the audience, who seemed to want more.
All of his pieces started with innocent, higher notes, yet slowly progressed to darker, lower ones. This impacted listeners, leaving some in tears. The performance ended with a long applause of roughly a hundred people roaring in the auditorium.
Amidei studied at the Conservatory of Music in Parma, Italy, at the Arts Academy in Rome and at La Scuola di Musica, Santa Cecilia in Bergamo, Italy.
He has worked with Russian pianist, Konstantin Bogino at the Academia Angelica Costantiniana and earned his master's degree with honors at the Conservatory of Music in Perugia under the mentorship of Luigi Tanganelli.
Currently, Amidei teaches the Advanced Study Piano course at the Corsi Internazionali di Perfezionamento Musicale "Lucca Estate" as well as advanced piano courses at the Festival Musicale Savinese.
About the Contributor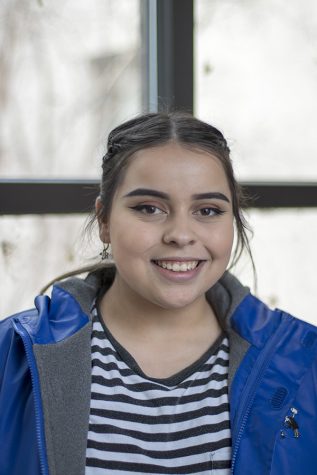 Gabbi Micheli, Reporter
Gabbi Micheli is 18 years old and a journalism for transfer major at Fresno City College.

She was born and grew up in Bakersfield, a town in Southern...