Fresno City College Wind Ensemble Mentors Sunnyside High School Band
Sunnyside High School's concert band had an opportunity to play with and learn from Fresno City College's wind ensemble in the theater building on Jan. 12.
Both bands handled the trial of learning a new piece in only four days before performing together.
Elisha Wilson, wind ensemble director for the FCC concert band, said she reached out to Sunnyside High School last semester because she wanted to give back to the community in the area of music, and that she has hopes to invite more high schools in the future.
Wilson said she chose Sunnyside High School because of the talent their group of musicians have. Also, Wilson also attended Fresno State University with Michael Angel, Sunnyside's band director.
"He's a great, young guy and he has an amazing band," Wilson said. "We've been collaborating a little bit this past year, and his students are totally energized about what we have going on here at Fresno City College."
Angel agrees.
"It is a real privilege," he said. "A lot of our kids end up coming to Fresno City, so this is a good opportunity to mingle with some of the college students and talk to them to keep their eyes and ears open for what's to come in the future."
Two students from Sunnyside's concert band play in the FCC band, one on horn and the other on the trumpet.
FCC's Wind ensemble students thought it was a great opportunity for high schoolers to see what it is like being on a college campus and playing in the FCC theater building. It also gives the FCC band the chance to recruit those students.
"I think it's a lot of fun, having two schools, who have two different experiences playing music, being able to meet and just play side by side," Caleb Tafoya, Horn in F player, said. "It's more about sharing and creating music instead of being perfect, and just being able to enjoy being musicians in this way is really cool."
About the Contributor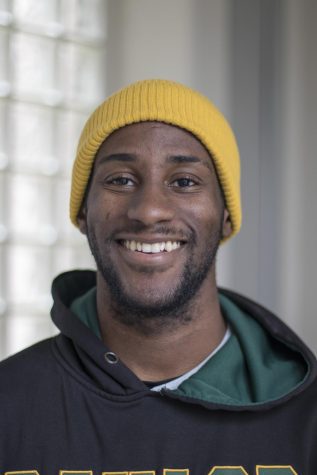 Omari Bell, Social Media Editor
As a writer, photographer, and student-athlete, Omari Bell is one of many to admit, "I do a little bit of everything and a lot of nothing." Born and...