Fresno Film Festival Celebrates 13th Year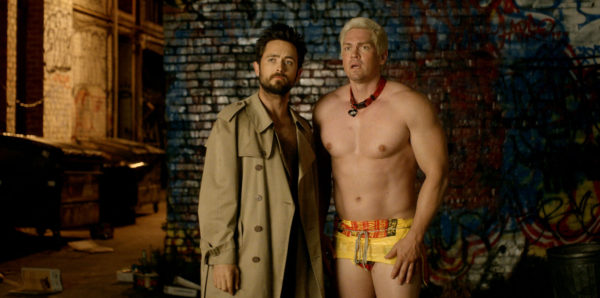 Hang on for a minute...we're trying to find some more stories you might like.
Fresno's Tower District is known for its art.
The murals, poetry, dance performances and music are ingrained into Tower District's identity through the multitude of events held throughout the neighborhood.
The Tower Theater is often the venue for many artistic events such as this year's Fresno Film Festival held from Nov. 10-12.
The weekend-long festival was put together by Fresno Filmworks, an association dedicated to the art of cinema.
"It's sound design, it's lighting, it's costuming, to us, when those things come together, that's art,"  Jefferson Beavers, Fresno Filmworks development director said. "The art comes from the craft of the film making."
Beavers has been a part of the Fresno Film Festival for 10 of the 13 years that the festival has been in effect.
"We started out showing movies at the Fresno Art Museum; our first three were there, and after that we moved to the Tower Theater. We've been here ever since," Beavers said.  Fresno Filmworks also screens international and independent movies the second Friday of every month.
For the weekend-long festival, the association screened eight different independent films from nine different countries, ranging from biographical dramas, to documentaries, to science fiction comedies, giving audience members a variety of shows to attend.
According to Beavers, films shown at the festival have to meet a certain criteria. "They're out in the theaters right now, and we focus on international and multicultural films," he said.
Fresno Filmworks reaches out to certain independent distributors to ensure that films are gathered for the festival. The entire process is made possible by volunteer work. "It's a little miracle every time," Beavers said.
Fresno Filmworks is an entirely non-profit organization that is funded mostly by sponsors and the association's own board members including Beavers.
"We definitely do it for the love, all have day jobs, a few retirees," Beavers said. "We just get together to do this every month."
The second to last film in this festival's line-up was an independent movie called "Unleashed," a comedy about a single, app developer in San Francisco whose pet dog and cat escape during a full moon and are transformed into adult men, competing for her attention.
Director Finn Taylor was present at the film screening in the Tower Theater and answered many of the audience's questions about the film during a Q&A. He spoke about the silliness of the plot and his motivation for making the film.
"One of our first screenings was the night after the presidential election," Taylor said. "People watched the film and told me they'd been crying for 18 hours straight and they really needed this."
The escapism of Taylor's film was able to help people through tough times. "It was kismet," he said, adding that the process of making the film was relatively short.
"The script writing took two years, getting the cast, crew and funds took six months, and the shooting actually only took 22 days," Taylor said.
Taylor had strolled around Fresno's Tower District and walked out of the theater before the film's screening and told the audience how he felt about bringing his film to Fresno audiences.
"I went all around the neighborhood taking pictures, because I was fascinated by the art and architecture," Taylor said. "I like reconnecting with our state and our country."

About the Writer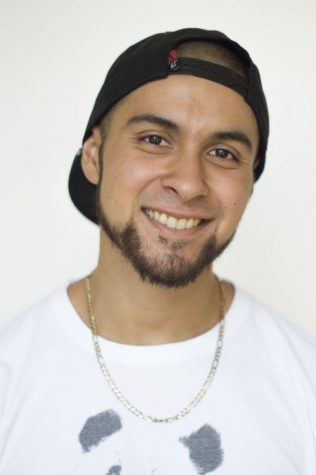 Marco Rosas, A&E Editor
Marco Rosas is a 21 year old Communications Major and third year student at Fresno City College. He is serving as the Fall 2017 Entertainment Editor for The Rampage. Marco is from Madera, California and he is an athlete at Crossfit Madera. He is also a former boxing and MMA coach and a poet who has performed at Fresno Poet Laureate Bryan Medina's "Inner Ear Poetry Slam." A cornucopia of random skills, Marco has aspirations of transferring to Fresno State in the future as well as competing in Crossfit competitions and becoming a medical translator, cementing his randomness even more. He has shown dedication to The Rampage as a reporter and is happy to share his knowledge with his new colleagues as an editor this semester.