FCC Raises a Glass to Fund the Arts
Hang on for a minute...we're trying to find some more stories you might like.
Fresno City College's plays, music concerts and dance recitals offer many people the chance to watch the shows staff and students work so hard to put on.
But it takes more than hard work to make sure these shows take place— it takes success in fundraising to get things going.
In an effort to raise funds for FCC's fine arts and communication programs, Friends of the Arts and FCC put together the thirtieth annual Toasting The Arts formal dinner and auction fundraiser in the OAB courtyard on Oct. 20.
"Our mission is to help, support, fund and promote the arts at FCC," Friends of the Arts' board president Julio Treviño said.
The fundraiser offered many items donated by members of the community and faculty that attendees could bid on at any point throughout the evening.
The items at the silent auction varied from handmade teddy bears to home-cooked pastries and even a season pass to the Selma Arts Center.
Faculty and community members mingled in their Sunday best to show their support FCC's arts.
"It's nice to gather with people you know, people who share your values for the arts, people who put on the performances and enjoy all of that together," said Jackie Ryle, who emceed the occasion and has worked with several departments at FCC. Friday night was her first role as master of ceremonies.
"They asked me if I would be the emcee at the auction and I said absolutely," Ryle said. "I didn't know about it before but now that I'm aware of it I will always come back."
Ryle brought much enthusiasm to the event and along with Treviño, made sure the night went as planned without a hitch.  
The evening began with appetizers and wine at 6 p.m. as attendees were serenaded by FCC's Jazz Combo and Guitar Ensemble lead by directors Mike Dana and Kevin Cooper.
Following the Jazz Combo and Guitar Ensemble's performances. Attendees were asked to take their seats for dinner and a show as the City Singers lead by Julie Dana and the New Wrinkles Chorus took the stage.
After the last performance, attention was brought back to why so many faculty and community members had come together in the first place: to raise funds.
A live auction was held in which several unique items, such as a personal performance by the City Singers, were auctioned off in real time. Some items were sold at $650 or more, adding toward the fundraiser's ultimate goal.
"Last year we raised $15,000-$16,000, which is great," Treviño said. "and we're hoping to match that this year."

About the Contributors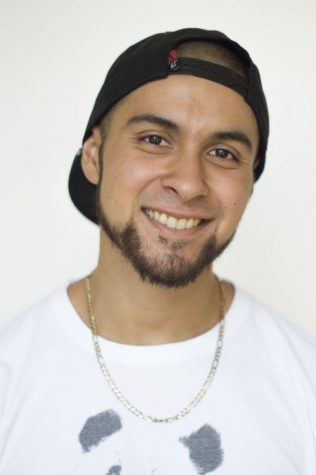 Marco Rosas, A&E Editor
Marco Rosas is a 21 year old Communications Major and third year student at Fresno City College. He is serving as the Fall 2017 Entertainment Editor for The Rampage. Marco is from Madera, California and he is an athlete at Crossfit Madera. He is also a former boxing and MMA coach and a poet who has performed at Fresno Poet Laureate Bryan Medina's "Inner Ear Poetry Slam." A cornucopia of random skills, Marco has aspirations of transferring to Fresno State in the future as well as competing in Crossfit competitions and becoming a medical translator, cementing his randomness even more. He has shown dedication to The Rampage as a reporter and is happy to share his knowledge with his new colleagues as an editor this semester.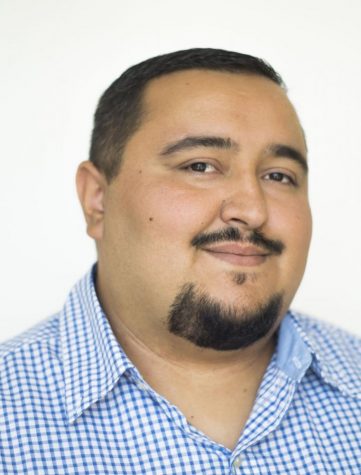 Jorge Rodriguez, Sports Editor
Jorge A. Rodriguez is 31 years old, and was born in Los Reyes de Salgado Michoacán, Mexico. When he was 10 years old his family migrated to the United States, and settled in the small community of Cantua Creek in the west side of Fresno County. There he attended Cantua Creek elementary for about 3 years until his family moved to the town of San Joaquin. In San Joaquin he attended San Joaquin Middle School for six months, and then he started high school in the town of Tranquillity. He would ride the bus every morning from San Joaquin to Tranquillity in order to attend high school. As a sophomore at Tranquillity High, Jorge took a media journalism class that sparked his interest for journalism and mass communication. Six months before he graduated from high school, Jorge's family moved from San Joaquin to the small community of Helm. After high school Jorge decided to join the United States Army, where he was an Artillery Cannon Crew Member, and was station for four years in Fort Hood, Texas. Jorge was enlisted in active duty for four and a half years, and during that time he was deployed twice to Iraq for Operation Iraqi Freedom. After his enlistment was up Jorge moved back with his family, and begun working as a tractor driver for an almonds farm. In the fall of 2014, Jorge decided to get back into school so he registered for the 2015 spring semester at the Madera Center with a plan to major in journalism and mass communication. This is his second semester in the Rampage and is the Sports Editor.