Spring Concert Plays In FCC Theatre
Fresno City College's brass, woodwind, and percussion ensemble's played a collection of pieces in the FCC Theatre Tuesday April 25.
Woodwind director Larry Honda led the woodwind ensemble in the first three performances of the night.
The first two pieces, "Marcia Moderato" and "Menuet" from "Le Tombeau de Couperin" were composed by Honda's own teacher Russell Howland.
The third and final piece performed by the woodwind ensemble was "Sinfonietta in B Flat" which was performed in three parts.
Afterwards the brass ensemble took the stage led by director Elisha Wilson. The brass ensemble began by playing "Capriole Suite."
"Capriole Suite" was split into seven parts, of the seven the ensemble only performed the first, second, and fourth.
The brass' second piece "Sursum Corda" translates to lift up your hearts, according to Wilson.
The brass' final piece was a spiritual piece called "Go Down Moses" following the story of Moses from the book of Exodus in The Bible.  
Finally the percussion ensemble took the stage performing four pieces with a variety of instruments including the tambourine, marimba, gong, bongo drums and snare drum.
The percussion ensemble's pieces included diverse performances like "A La Nanigo," "Sacrificial Rite," "Overture in Percussion" and "The Jolly Caballero."
The pieces' origins add to the diversity, "A La Nanigo" has African and Cuban roots according to percussion ensemble director Joe Lizama.
Also according to Lizama "The Jolly Caballero" has Italian roots, the piece also gave the audience a treat in the form of a xylophone solo by percussion ensemble member Ethan Foster.
The spring concert showcased three ensembles and a total of 10 pieces for all those in attendance.
About the Contributors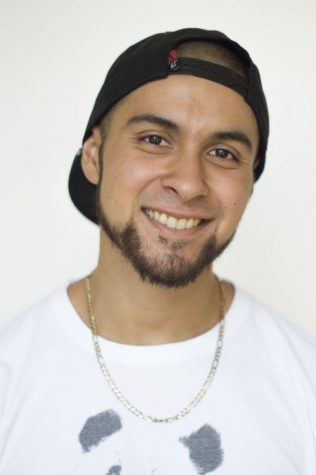 Marco Rosas, A&E Editor
Marco Rosas is a 21 year old Communications Major and third year student at Fresno City College. He is serving as the Fall 2017 Entertainment Editor for...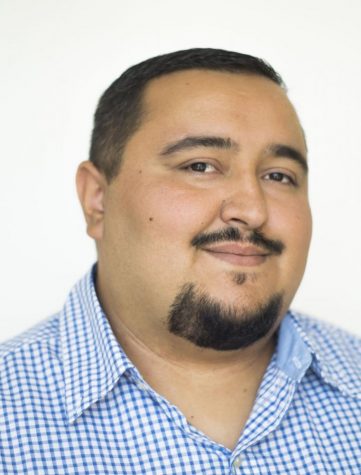 Jorge Rodriguez, Sports Editor
Jorge A. Rodriguez is 31 years old, and was born in Los Reyes de Salgado Michoacán, Mexico. When he was 10 years old his family migrated to the United...