Zapotec Native Teaches the Art of Yarn Dyeing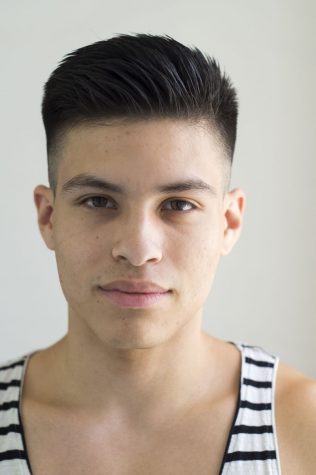 More stories from Eric Zamora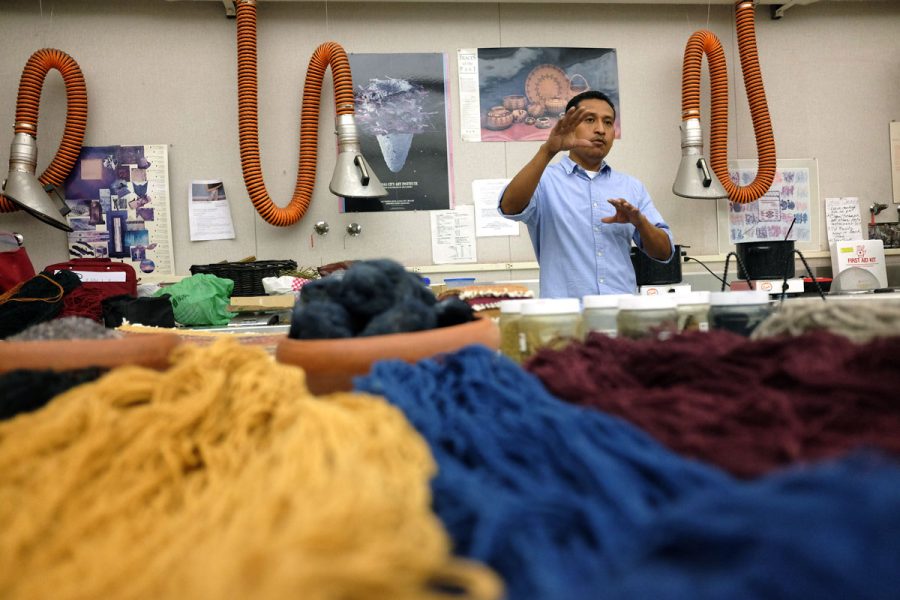 An artist currently featured in the Art Space Gallery brought his work closer to students on Aug. 26 with a master class where he taught the history and process of traditional thread dyeing and weaving.
Porfirio Gutiérrez is a Zapotec artist who not only demonstrated the unique process of thread dyeing, but also explained the cultural significance of his art.
Gutiérrez demonstrated the natural elements used to create the different dyes to over a dozen students on campus. One of those elements, the cochineal insect, is dried and crushed to create a deep red while dried tarragon is used to create a vibrant, sunny yellow.
Many of the dyes, like the tarragon dye, are created by simply boiling the element in water, similar to the way tea is made. Some dyes, however, like the indigo dye, require a multitude of steps in order to ensure the right color is created.
This style of dyeing and weaving originates from Gutiérrez's community in Teotitlán del Valle. This southern Mexican city in the state of Oaxaca is home to the Zapotec people who continue to create this traditional art. However, very few people use natural dyes like Gutiérrez and his family.
Gutiérrez hopes that through his original textile works which use these methods passed down from many generations, he can interest more people in the art of the Zapotec people.
"I have spent the last 10, maybe 13, years finding my vision and showing people and teaching people and sharing about the true history of how these things are done and to honor the knowledge [passed down]," said Gutiérrez.
His textiles are just some of many items featured in the current exhibition at the Art Space Gallery: "Inter-Woven: The Fabrics of Art, Life and Traditions Across Continents."
The works shown demonstrate the product of techniques used in Gutiérrez's master class.
About the Contributors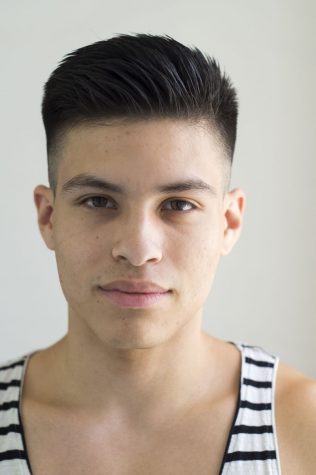 Eric Zamora, Reporter
I am a Journalism major at Fresno City College. I only pursued Journalism because my boyfriend told me to do it and I ended up not hating it. I love pop...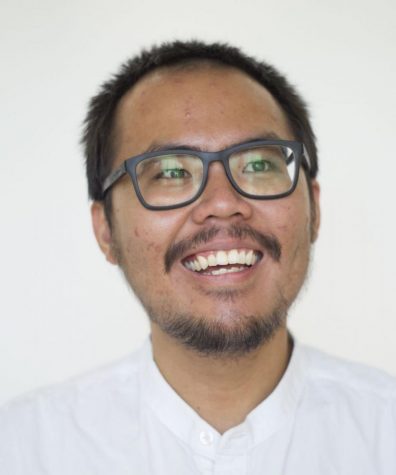 Ram Reyes, Art Director
Ramuel Reyes is a 23-year-old, currently living in Fresno, California. He was born in Lucena City, Philippines. After living five years in the United Arab...