What Music Do FCC Students Listen To?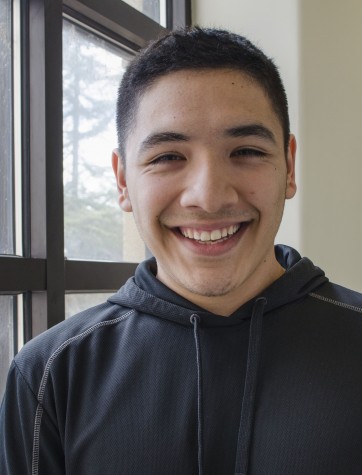 More stories from Rudy Perez
Fresno City College students showcase their individual taste through their choice of music. Their playlists reflect this diversity, according to a number of students interviewed during the first weeks of the fall semester.
Students told different stories of how they developed interest in their respective genre of music as well as the specific inspirations that motivate them to pay attention to the music that they listen to.
Most students like popular contemporary radio hits of today, including top billboard artists such as Taylor Swift, Ariana Grande, Justin Bieber, Rihanna, and One Direction. Some students enjoy popular rappers such as Dr. Dre, Eminem, Chris Brown, and Drake. Others enjoy the old school soul and rock hits such as Stevie Wonder, Led Zeppelin, and The Beatles.
"I like hip-hop and R&B", said Tiffany Sanderson, a 19-year-old medical clinician major. "Beyoncé, Selena Gomez, I like E:40."
Andrew Zavala and C. J. Williams, two 18-year-old FCC students, said they liked hip-hop and rap. They both listen to artists like J-Cole and Hopsin. Zavala said he sometimes listens to rock and country as well.
While new music and artists are quite popular, the classics are never forgotten. Gustav Rojas, a 21-year-old English major, said he definitely enjoys the today's music but also appreciates the greats in music history.
"Hip-hop, jazz, R&B, and a little bit of rock," Rojas named as the music he's most interested in but admits he also likes "the Beatles, Trey Songz, and Stevie Wonder."