FCC'S Zombie Survival Speech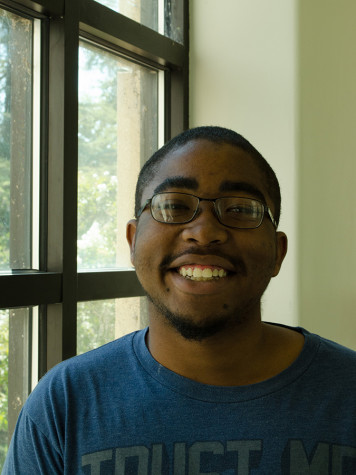 More stories from Patrick Forrest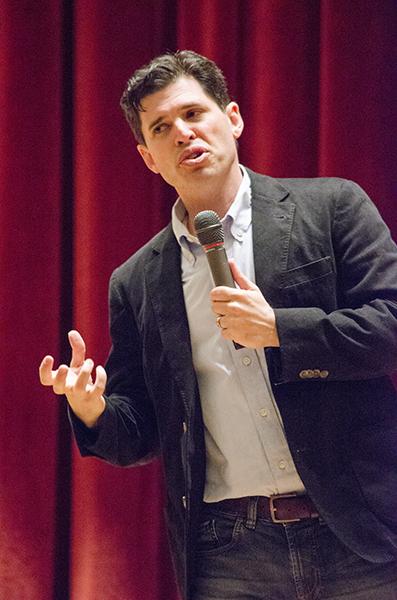 Renowned author Max Brooks visited the Fresno City College Old Administration Building for a speech, reception and book signing.
Brooks, who reached fame with zombie writing such as "World War Z" and "the Zombie Survival Guide," spoke to students about the importance of going after passions no matter how farfetched others may believe them to be.
"We can do great things, we are resilient beings," Brooks said. "Go forward and dream and with that dream I do hope you find success."
Brooks used humor throughout much of speech to connect with the crowd, telling jokes and using the laugh as a tool to gauge whether or not the audience understood his references.
"This is much different for me, I'm a writer," Brooks said. "I don't usually have to prepare myself for this type of instant feedback."
Many of the 100s in the crowd waited in lines that stretched the length of the OAB in order to get copies of his most famous works signed by the author, who left inscribed messages in the work to remind attendees of the inspiration that he tried to provide.
"It's cool to know that people like your work," Brooks said. "But to be honest, I try to write things that I would like, and apparently there are a lot of people out here like me."
Brooks tried to use his platform to ask his readers to "be zombies, not vampires."
According to Brooks' philosophy Vampires do not adapt, and are trained for things to go their way. While zombies, work and struggle and as he put it "vampires will always be left wiped out after zombies take everything from them with their struggle."
About the Contributors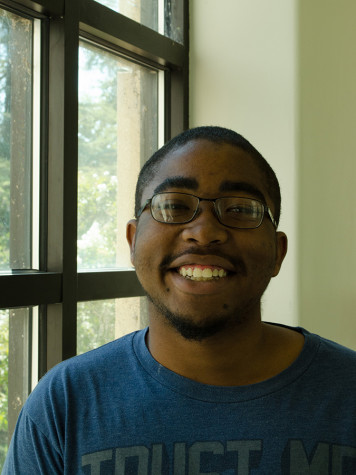 Patrick Forrest, Reporter
Follow @forrestp8
// Patrick is in his fifth semester at Fresno City College and at the Rampage. He was born Feb. 5, 1994 and raised in Chicago his entire...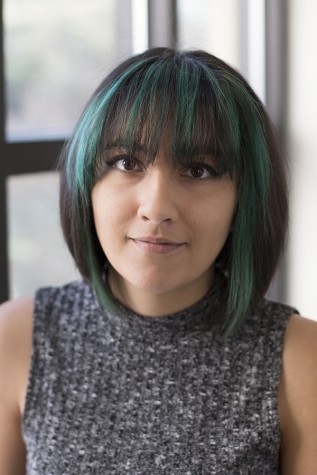 Daisy Rodriguez, Photo Editor
Born in Salinas, California, Daisy Rodriguez is majoring in journalism and will proceed to major in visual communications. She is a photographer of both...