NAPALM DEATH: Veterans of punk heavy metal slay at Fresno show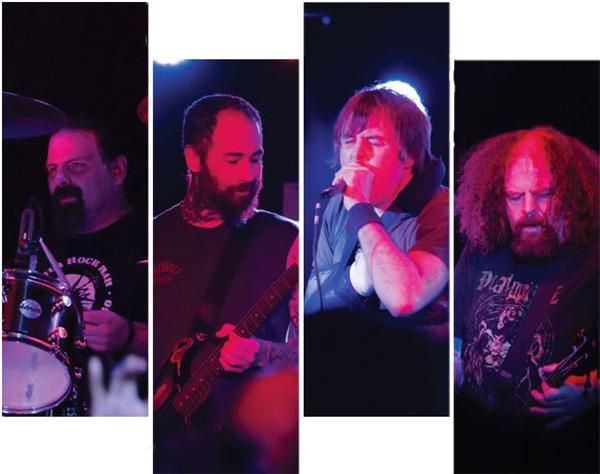 Hang on for a minute...we're trying to find some more stories you might like.
Napalm Death first came together during the late '80s, although they are no longer the original lineup, the British band currently consists of Mark "Barney" Greenway for vocals, bassist Shane Embury, drummer Danny Herrera, and their guitarist Mitch Harris; however, a guest guitarist played with them due to his absence.
Openers Black Crown Initiate, Phobia, Iron Reagan, Exhumed, and penultimate performers Voivod were the West Midlands, UK, natives' support acts for their Through Space and Grind tour date at Strummer's, Fresno, on Feb. 21.
There is no doubt that Napalm Death, know how to put on a killer show.
Through technical difficulties delaying slots, each band kept the crowd entertained and amped up for the headliners; especially a "Texas Chainsaw Massacre" esque appearance during the show.
Napalm Death and Voivod were by far the most notable, there is something about the pair that creates a live music nostalgia and leaves you yearning for more.
For more on this story head to therampageonline.com
For more information on Strummer's shows, visit strummersclub.com