ITheDeceiver strives for unique sound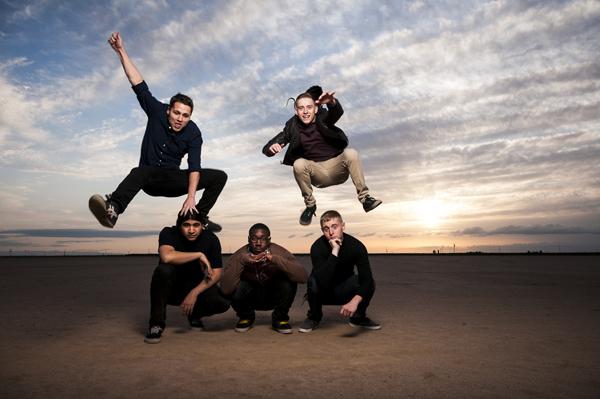 Hang on for a minute...we're trying to find some more stories you might like.
Many local bands in Fresno are fans of metal, but that leads to an oversaturation of the genre. While Fresno-born band ITheDeceiver doesn't necessarily believe it to be true, they still strive to be different.
From the beginning, the band was different. Usually artists are influenced by other bands or great music to want to play.
Guitarist Charlie Robbins wanted to pick up an instrument from the video game "Guitar Hero." Vocalist JJ Simpson was inspired by the movie "Fantasia," playing a sequence from "the dinosaur scene" on a toy piano until his mother bought him a real keyboard when he was 5.
ITheDeceiver formed after band members Robbins and Simpson kicked several bandmates out of their former band, "Boy Meets World" and then brought on good friends Josh Riojas on guitar, drummer Chris Darling and bassist Jeffrey Keenan to the dynamically changing metal band we know today.
When the time came to find a new band name, Robbins texted Simpson with names like Erebus and other unsuitable-for-newspaper names.
The band looked to their song "Idols" and the lyrics, "I, the deceiver," stuck.
The band jokes that they hate the name now since it can cause confusion. Robbins even ordered business cards with the correct divergent spelling.
"We should've picked The Cleansing when we had the chance," said Simpson. Since then their chemistry has been fun and brutal.
"We all act like we hate each other," said Keenan, describing that they barely argue, if ever.
Band life melds well into the member's lives. They tell stories of Robbins sending out "homework" of new material and wanting drumsets in their dream living rooms.
Very proud of their choice of the metal genre, the members established a need to stand out from the typical breakdowns. Consequently, it is difficult for them to define their sound to others.
The band's music holds an eclectic appeal ranging from nuances of eerie piano keys in their song "Eden" to grinding chords mixed with latin jazz in their recently released "Empires."
"I tell [people] it's technical metal, but here's the curve ball: we have latin jazz parts or swing parts from the '30s," said Robbins.
Seeing that fun and talented diversity live brings out the energy in venues. Especially when their fan base includes friends at heart. On ITheDeceiver's Facebook and Twitter accounts, it's hard to distinguish between people who love their music and those who actually know them well.
Playing for friends, mastering their talent and making music is just what the five-piece defines as success, regardless of how much albums sell and how many fans they have.
ITheDeceiver's next show hits April 26 in San Jose. If you can't make the drive, the band is in Fresno at CYC on May 18.
Their next album, "Sentient," is scheduled to be released in September of this year.