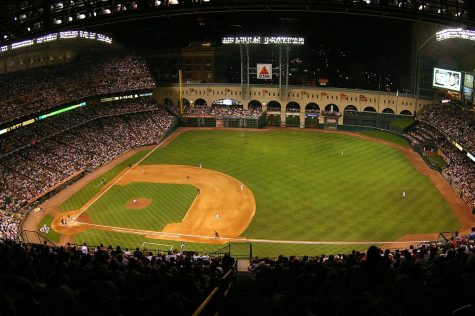 Story By: Patrick Henslee, Reporter

October 24, 2019
The 2019 World Series will kick off on Tuesday, Oct. 22 when the Washington Nationals take on the Houston Astros at Minute Maid Park. The consensus seems to be that the juggernaut Astros will mop the floor with the underdog Nationals, but the playing field for the two teams is actually even. While...
Story By: Patrick Henslee, Reporter

September 25, 2019
World Series: Houston Astros over Los Angeles Dodgers National League NL Wild Card: Washington Nationals over Chicago Cubs NLDS: Los Angeles Dodgers over Washington Nationals NLDS: St. Louis Cardinals over Atlanta Braves NLCS: Los Angeles Dodgers over St. Louis Cardinals American Lea...