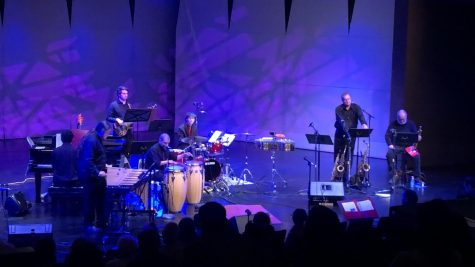 Story By: Gisella Luna, Reporter

March 13, 2019
The division of fine, performing and communication arts performed their Latin Jazz ensemble, Jazz singers and Jazz combos concert at Fresno City College on Tuesday, March 12 in the theatre to an audience of enthusiastic music lovers. The performance was a collection of different jazz musicians fro...
Story By: Alejandra Flores, Reporter

November 7, 2017
The FCC Latin Jazz Ensemble had a performance on Oct. 24th at the FCC Theatre. This Latin Jazz Ensemble started off with a piece from composer David Torres. This particular piece changed to a very fast tempo within the first couple of seconds. Drums were played by Edgar Mascareno overtook for a couple...