Story By: Toni Woodruff, Reporter

November 13, 2019
Choirs from all over California filled Fresno City College's Old Administration Building for the annual Fall Choral Festival showcasing their vocals on Oct. 30 and 31. Organized by FCC Choral Director Julie Dana and her choir members, the two day event included 17 high schools, five colleges including...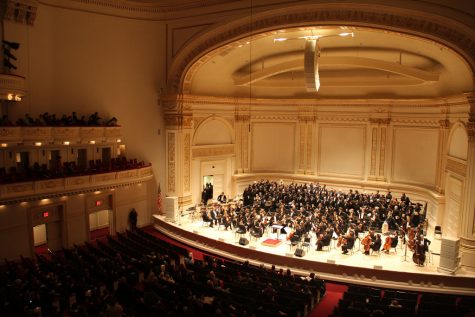 Story By: Ben Hensley, Reporter

September 11, 2018
The Fresno City College Festival Chorale will perform in Carnegie Hall in New York City in June 2019. Performing with "National Concerts," a new organization, the FCC Chorale will be spotlighted in a 12-minute solo ensemble performance and will have the opportunity to perform an original instrumental...