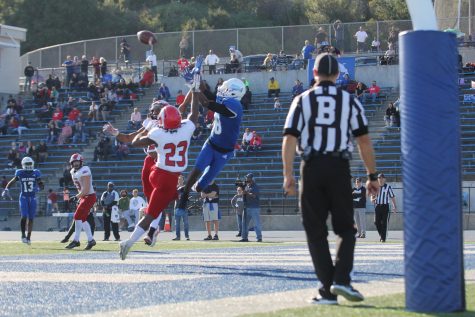 Story By: Ben Hensley, Sports Editor

November 24, 2019
The Rams' quest for a state championship ended in disappointing fashion on Saturday, Nov. 23, following a shutout loss against the College of San Mateo Bulldogs in the CCCAA Football Northern California Semifinals. The loss saw the Rams come up one game short of their record from last season, endi...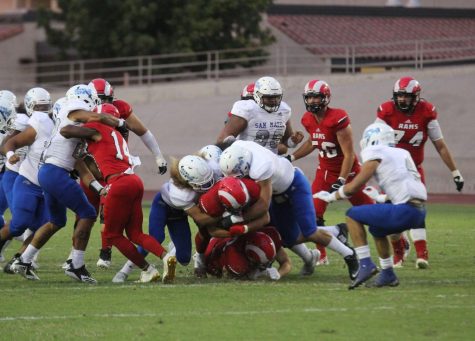 Story By: Patrick Henslee, Reporter

October 1, 2019
The Fresno City College football team dropped to 3-1 after a loss to the College of San Mateo Saturday night by a score of 17-3.  The Rams' evening was characterized by a 25% third down efficiency for both teams. Throughout the night, the defense kept the Bulldogs from biting too hard, but the...