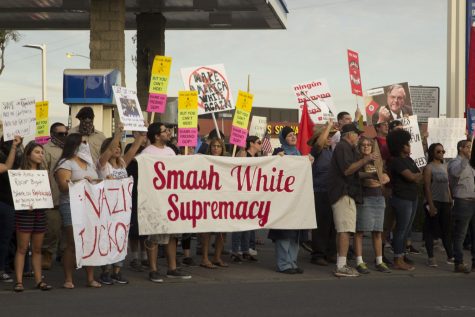 Story By: Frank Lopez, Opinion Editor

October 5, 2017
Protesters and counter-protesters faced off on the corner of Kings Canyon Road and Phillips Avenue for a Fresno GOP event fundraiser headlined by former Arizona Sheriff Joe Arpaio on Sept. 29. People began to arrive shortly after 4 p.m and an American Civil Liberties Union mobile billboard truck was...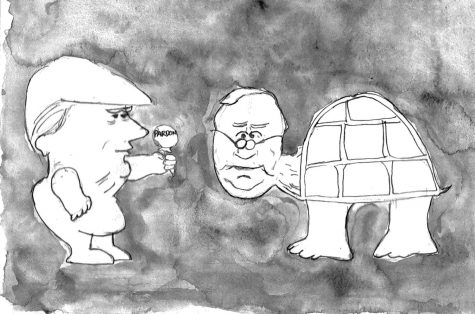 Story By: Editorial Board

September 27, 2017
There might not be any discernible political ideology or values that are held by the current president of the United States, but what is obvious is that there is one thing he holds in high importance -- undying loyalty. Trump showed his ironclad loyalty when he gave his first pardon to the controversia...