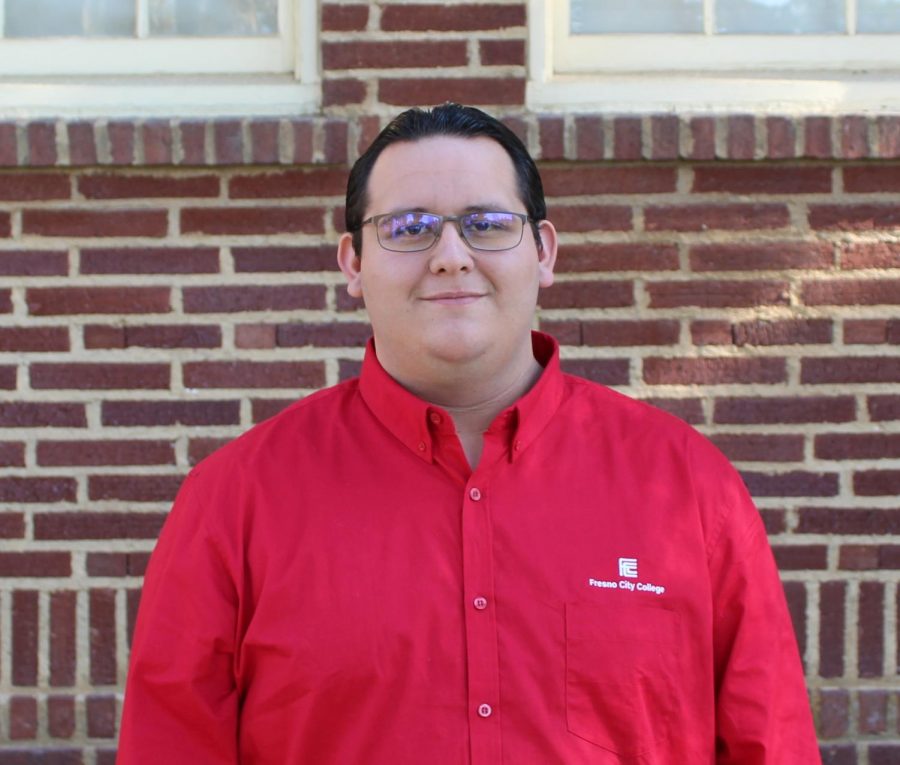 James Mora is a 21-year-old student attending his fourth and final year at Fresno City College where he will be getting his two degrees in Graphic Communication and Journalism.
As a freshman student James didn't know what he wanted to do at first so he just decided to finish the general education requirements for Fresno City College. One of the requirements needed is a computer literacy class and the only class that seemed interesting to fill the requirement was Graphic Communications 20.
The class was an introductory class that shows students how to use Adobe Photoshop, Illustrator, and InDesign. After taking the class the students decided he was going to continue the pursuit of a career in the media field..
James has always been interested in different forms of media from video games, movies, television, podcasts and music.
To help pursue his career goals of working in the media the student also took up learning photography, art, and writing skills.
In the pursuit of graduating Fresno City College with a degree in Graphic Communications he discovered that he was also close to finishing a degree for Journalism. With a passion for media and writing James decided that the next step is to transfer to Fresno State and achieve a bachelor's degree in Mass Communication and Journalism.
Before that James is pursuing to become the New Media Club President and to continue working his part time job at Applied Technology front office.
James Mora, Reporter
May 13, 2020

The Herd Episode Four- Meet Freshman Pitcher Marcelo Saldana

(Story)

May 06, 2020

Five Gaming Titles to Check Out During Shelter-in-Place

(Story/Media)

Mar 31, 2020

Escapism in Video Games

(Story)

Mar 11, 2020

Fire Cadets Flip Flapjacks for Funds

(Story/Media)

Mar 11, 2020

Chuchería Presented by Caleb Duarte

(Media)

Feb 26, 2020

Tattoo Convention Returns For 16th Year

(Story/Media)

Feb 12, 2020

Oh the HUMANITY! Erven's take on Tony Winning 'The Humans'

(Story)

Jan 31, 2020

'Counseling on the Green' Offers Student Educational Plan Help

(Story)