Multiple Conference Titles for FCC Athletics, With Playoffs on the Way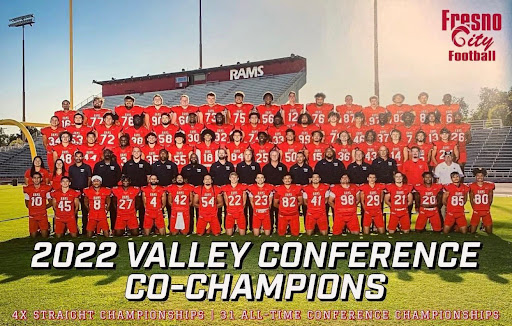 Fresno City College Athletics is boasting multiple conference championships in various team sports this semester.
The #5 seeded FCC women's soccer team ended with a 12-1-1 conference record, and a Central Valley Conference title. 
According to the California Community College Athletic Association's website, the team only allowed five goals against them in conference play.
The #1 seeded FCC men's soccer team shared both a conference record (7-1-2) and the CVC title with Taft College.
Both men's and women's teams received a first round bye, their first playoff matches are on Saturday, Nov. 19 at the FCC Soccer Field.
The women's team is facing Taft College at 11 a.m., and the men's team is playing against Clovis Community College at 2 p.m.
FCC Football had a record of 6-4 overall, and went 4-1 in their National Valley Conference, becoming co-champions with Modesto College (5-5, 4-1). Their playoff match is scheduled to be announced on Sunday, Nov. 20.
The women's volleyball team finished with a 23-7 record overall, and were undefeated in conference play and at home, securing their CVC title.
Their playoff match against Cabrillo College is scheduled for Tuesday, Nov. 22 at 5 p.m. in the FCC Gymnasium.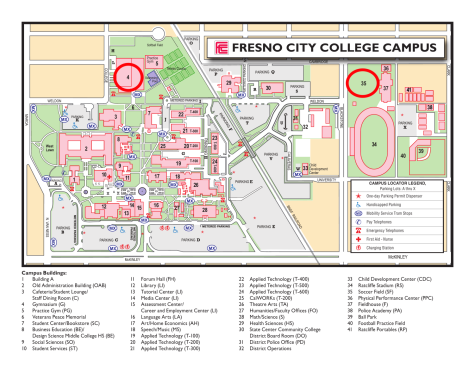 The men's and women's soccer teams are playing at the FCC Soccer Field (right circle), and the women's volleyball team is playing in the FCC Gymnasium (left circle).