7 Consecutive Wins for Rams, Now State Quarterfinals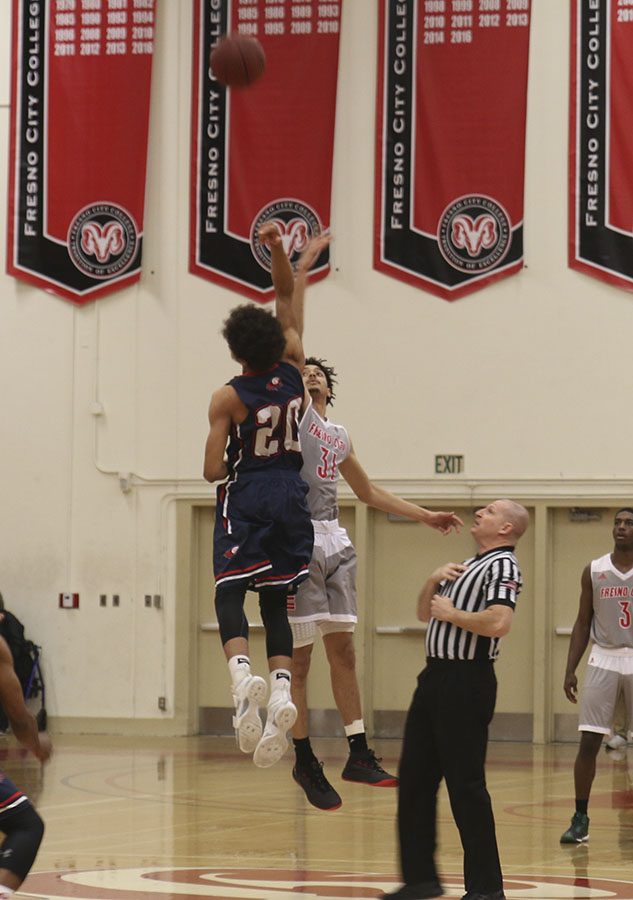 Fresno City College Men's Basketball dominated Gavilan College in the regional finals on March 3 after a six-game winning streak.The CCAAA third round playoff game was held at the FCC gym where the Rams came out on top with a score of 93-78.
FCC is ranked No. 2 in the Central Valley Conference, and started the game with a 10 point lead against seventh-seed Gavilan College. Within the first few minutes, fans became hostile and the game was paused for a short period until the altercations stopped.
During the first half, Gavilan's guard, No. 23, Ja-Mont Wilson, was ejected from the game for stepping on the head of FCC guard, Jess Spivey. Seconds after Wilson was thrown out, the Rams' Guard Jonah Brown was also ejected for running off the bench into the game when Spivey was stepped on.
Because this was the last home game of the season, the Rams came out with high intensity and managed to come out on top in the first half, 52-33.
After halftime, the Rams managed to keep a steady 20-22-point lead, although Gavilan put up 45-points while the Rams fell short by 4 and scored 41 points.
"We got a lot of work to do," guard, Tyus Spivey, said. "They won in the second half."
FCC guards Spivey and Tyus Millhollin contributed 16 career points each, which sent the Rams over with the victory, 93-78.
Communication was a vital key of Saturday night's game, according to Rams' guard Eric Pierce. Every chance the Rams got, they huddled together for a brief second to encourage each other.
"The crowd was so hostile," Pierce said. "We had to bring it together."
Saturday night's victory sends the Fresno City Men's basketball team into the State Quarterfinals on March 9 against Orange Coast in Ventura, California.
Pierce said, "We just gotta win it."
About the Contributors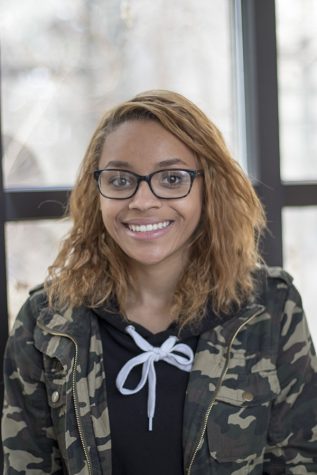 Jamila McCarty, Reporter