Rams Beat Merced, Vault into Playoffs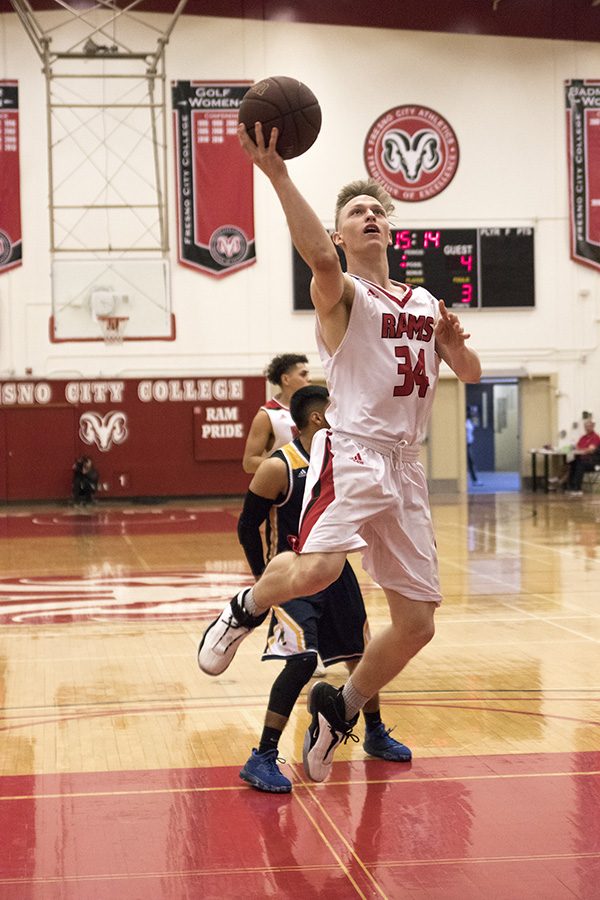 The Rams dominated Merced College 119-86 on Feb.18, defeating them for the second time this season and soared into the No. 2 position in the Central Valley Conference.
Great teamwork and effort was displayed on the court in the first half of the game by guards Jess Spivey and Jared Small in the second half.
The game started with a quick layup within the first 3 seconds. Merced's offense struggled with passing and shooting in the first half.
Sophomore Guard Jess Spivey, who scored 21-points, managed to shoot the ball well beyond the arc several times in the first half and sent the Rams into halftime with a 20-point lead.
"We wanted to come out and really put on a show for the last game of the season," Spivey said.
After the break, FCC racked 57 more points with the help of Freshman Guard Jared Small who scored 18-points in the second half. Merced only managed to put up 44 points total in the second half.
The Rams put a large amount of points on the board, with their field goal percentage was 53.9 and 38.9 percent beyond the three-point line.
Merced struggled with coming out on top this season and now has a 2-12 record.
"A tougher opponent would have given us more of a challenge," Small said. "But it's alright; we'll take the win."
The Rams will be facing their first playoff game at 7 p.m. on Feb. 24 at their home gym.
"It's either win or go home at this point," Spivey said.
The team honored the sophomore players — Jess Spivey, Tommy Nuno, Fred Lavender, Eric Pierce, Isaiah Flynn, Tyus Millhollin, and Zach Savage.
About the Contributors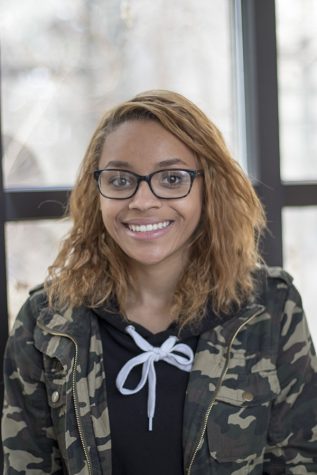 Jamila McCarty, Reporter