FCC Men's Basketball Overthrows Reedley
With the playoffs around the corner, Fresno City College men's basketball team overthrew Reedley for the second time this season with a 40-point win. FCC walked away with a winning score of 102-62 at home Feb.15.
Wednesday night's game was important for the Rams because the results would affect their standings in the playoffs. The rams began the game with an eight-point lead. FCC managed to keep the lead the entire first half.
Freshman Guards Sumeer Gill and Jonah Brown came into the game firing 3-pointers on the board which allowed the Rams to end the first half with a 25-point lead against Reedley.
"We just want to get ready for playoffs," said Sophomore Guard Jonah Brown "and sharpen up to get set for bigger and better teams."
FCC came back after halftime with the same pace of play and managed to stay ahead for the rest of the game. Sophomore Guard Eric Pierce dramatically dunked on Reedley twice during the game.
Although the Rams played well and won by 40 points, they were very humble and expressed that there were improvements they needed to make before playoffs.
"If it wasn't for us shooting the ball well past the three-point line, it would have been a closer game," guard Fred Lavender said after stating that they did not play at their fullest potential.
After Wednesday night's win, FCC's main focus is to get better leading into playoffs.
"It's just a turning page," said Lavender, "gotta keep getting better and keep moving forward."
About the Contributors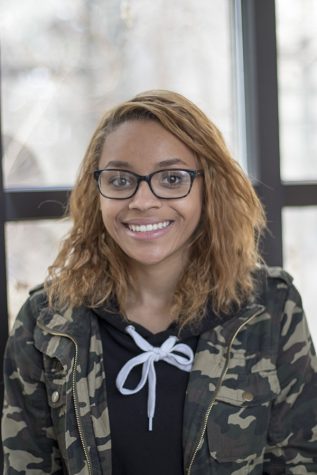 Jamila McCarty, Reporter