Women's Basketball Win Final Home Game
Hang on for a minute...we're trying to find some more stories you might like.
At their final home game, Fresno City College women's basketball brought in their fifth consecutive win Feb. 8. FCC hosted Reedley College and won 110-65.
FCC is No. 2 in the Central Valley Conference, sitting one game behind the conference- leading No. 1 Sequoias.
At the start of the game, FCC was immediately challenged by Reedley's pace. The Tigers moved the ball up the court speedily, pressuring the Ram's full court strategy, but the Rams were able to capitalize on Reedley's turnovers, keeping them ahead for the first half of the game.
After a slow first half, FCC came into the second half with a new level of strength and aggression. Sophomore guard Taylor Martin made 18 of her 22 overall points in the second half of the game.
"We stepped it up the second half. I was proud of how we finished," said Martin. "We changed our energy and effort on defense, and we came together at half time and realized we needed to play better defense."
Martin's determination was contagious.
Freshman forward Jazmin Taylor was quick to match Martin's intensity on offense, assisting Martin in a four-basket strike. Taylor ended the game with 12 rebounds and 14 overall points.
The Rams quickly took control of the game, scoring 39 points in the third quarter. Head coach Brian Tessler recognized a change in the player.
"In the first half of the game, I thought we were sluggish. I felt like they [Reedley] out-hassled us at times," said Tessler. "What really keyed us in the second half was Taylor Martin. Martin came out and played fantastically and that made everyone play at another level. That is what gave us separation and pushed us ahead in the third quarter."
FCC's starting five worked hard to change the momentum of the last quarter. Sophomore guard Heaven Holmes had six 3-pointers and a total of twenty points. Guards Madissen Harp and Julia LoCastro had a combined total of 23 points and 13 rebounds.
"We came out and played hard despite our player, we only have 9 players and 3 of our starters got into foul trouble pretty early." Locastro said. "Our press and rebounding really helped us get the win."
The FCC women were on a 6-game winning streak after defeating Porterville College Feb. 15.
The Rams traveled to College of the Sequoias Feb.18 to play for a share of the conference title. The woman lost 64-50.
About the Writer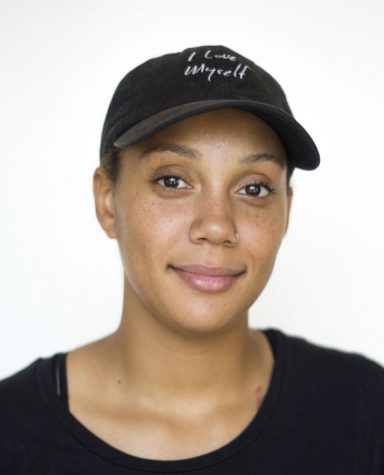 Julease Graham, Broadcast Editor
Julease Graham is a 22-year-old mom and student. She is currently a journalism major at Fresno City College and plans to transfer to Fresno State to double...