Internet Friends Aren't Creepy, They're Really Cool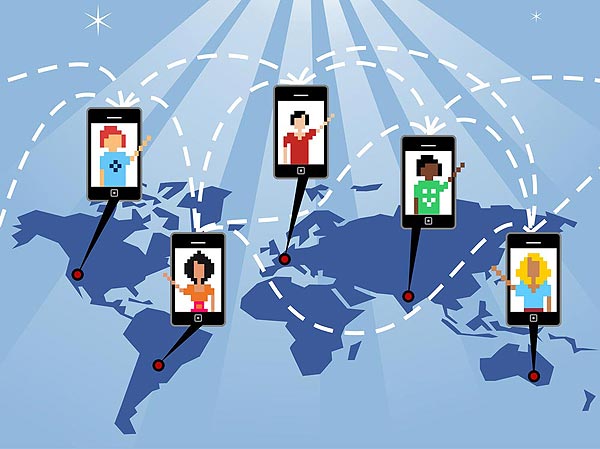 Story By: Anjanae Freitas, Entertainment Editor
October 12, 2018
It seemed no matter how many friends I had attempted to make in real life, I would continue to develop a fascination with making friends on the internet.
The reality was, I was bored of the friends I grew up with in Fresno, so I made a MySpace. As a teenager, my grandma would always yell at me to get off MySpace because someone was going to share too much of my personal information and eventually kill me.
I had to assure my grandma that I wasn't looking to go on the internet to date someone. I actually just wanted to connect with people who I had common interests with.
I never seemed to find an interest in sport teams or the latest trends. I was obsessed with the latest music, books, film, television shows, basically any fantasy world that was better than the reality I lived in.
When I was introduced to Twitter in 2009, I quickly discovered that there was so many people who loved the same music as me.
I went through a part of my life where I was really obsessed with Katy Perry's music. When I discovered there were others who felt just as passionate about her music, I instantly made new friends.
Now I know what you're thinking: "So you were just obsessed over a celebrity for a few years?" Well the answer to that is actually more complex. Yes, I had a strong bond with people over a celebrity. But more than that, I found people who shared the same appreciation for not just pop music, but all kinds of music.
Before I knew it, our conversations went beyond music. I was making friends all over the world who understood me. It sounds strange to think you would feel more comfortable telling your darkest secrets to your online friends instead of your real life friends right?
However, my friends in real life didn't understand what it was like to be an outsider. I was a socially awkward ball of anxiety. Struggling with my sexuality, I felt alone. My online friends made me feel safe and seen for the first time in my life.
I remember my friends in real life would make comments about how "strange" I was for having friends online. How I was talking to someone who probably wasn't real. It was kinda awful to see how society judged the idea of online friendships so harshly.
Hear me out: if you get uncomfortable telling your so-called "friends" about your life online, that means they're shaming you for finding people you have common interest with. They might feel threatened by people who seem to understand the real you.
To this day, I still keep up with and visit my online friends. I have the ability to travel more because I have different cities and countries I can go see my friends in. They have helped me step out of my comfort zone not just by traveling, but literally by building better relationships.