From Ale's Side: Labels Are Not Important
Hang on for a minute...we're trying to find some more stories you might like.
"So what are we?" is a question that gets asked a lot. We live in a society where two people could be doing everything that a couple does, but do not accept the label that they are in a "relationship." 
Dating and being in an official relationship are different. Dating is obviously getting to know a person who can potentially be a significant other, and well, you guys already know what an official relationship is.
Nowadays, we have another phrase that we often use – "the talking stage," which to me is no different than dating. To other people, however, "the talking stage" can mean something different.
Whatever dating or the talking stage means to you, labels shouldn't be a big deal as long as both people are aware of what is happening.
If a person doesn't want to put a label on whatever you guys have going on, then it shouldn't be that big of a deal as long as you both are content with what you two have going on. Whether that be friends with benefits, dating, talking, etc.
Many individuals feel the need to put a label because maybe people around them may frown upon it and ask, "what are you guys?" This shouldn't matter to other people, as long as you know where you stand with this person.
It truly doesn't matter what other people think about what sort of relationship you have with someone. You should be able to express how you want to be with a person, especially if this particular person feels the same way.  
Picture this: you're spending time with someone and you genuinely like them, you and that person don't want to put a label on it, and you both are content with whatever you have going on. This is perfectly fine. If you don't want a relationship, but want to continue seeing this person without a label, that's okay.
People tend to shame individuals who choose not to put a label, but this shouldn't have an effect on how you feel towards your relationship status with that person, as long as you both are on the same page.
Now here is where it gets tricky, let's say you have a thing with an individual who is seeking a relationship with you, but you don't want to put labels on it. The best thing to do in a situation like this is being honest. Tell this person how you feel instead of leading them on.
The last thing you want is to hurt someone.
Labels are not important. If you're happy where you stand with a person, then it shouldn't be a big deal.

About the Writer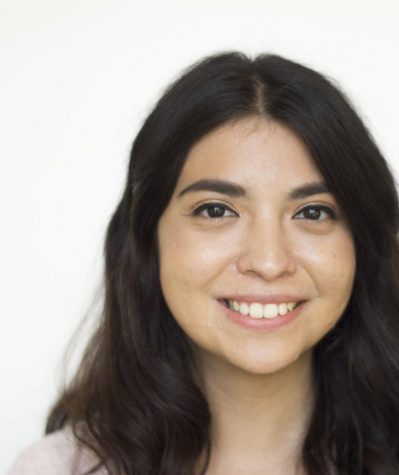 Alejandra Flores, Reporter
Alejandra Flores is 21 years old and was born in Fresno, California. She grew up in the small town of Firebaugh and she always loved to read as a child. She's currently majoring in Mass Communication– although she was originally a Psychology major, she realized she enjoyed writing and communicating more. She is hoping to transfer to Fresno State soon.
Alejandra is the oldest of her siblings and is willing to be the "role model" for her younger brother and sister. She enjoys reading Stephen King and hopes to one day write a great suspenseful novel that's just as great as one of Stephen King's books. She also enjoys writing  fiction. She loves her dog Alaska, who unfortunately lives in Firebaugh, but still manages to see her every other weekend.
Alejandra works part time at Mrs. Fields cookie shop, located at the Fashion Fair Mall. Alejandra enjoys watching movies at the movie theater when she's not busy doing homework. One of her dreams is to become a screenwriter for a play or a tv show. Movies help her escape reality sometimes. She also enjoys trying new places to eat around town. Alejandra would like to start a blog about reviews on movies and places to eat around town in the future.  Alejandra also collects movie posters and sometimes fangirls too much when it comes to talking about some of her favorite movies or actors.
Overall, Alejandra enjoys hanging out with friends and just having a good time when it comes to writing.